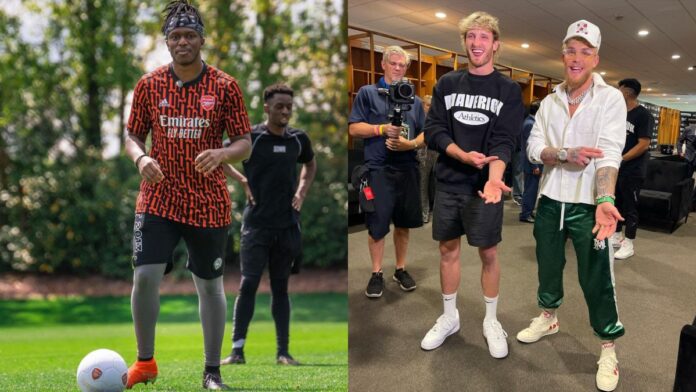 After calling out MMA fighters for so long, YouTuber Jake Paul has now turned onto his own brother and British YouTuber over boxing matches.
KSI and Logan Paul are two of the most popular YouTubers from their countries. However in 2018, they got into an unexpected beef hich created a huge hype in the online community.
They fought an amateur boxing match which ended in a draw. But in their rematch, Logan lost the match via split decision. Since then, their rivalry saga began by exchanging insults over Twitter and other things.
However the two seemed to get along very well. Logan Paul was even featured on 'The KSI Show' with a small skit which went live on 17th July. He also collaborated with KSI's YouTube group Sidemen for a fishing video.
As if this was not enough, KSI came down to Logan's studio where he was hosted by the Impaulsive trio for the podcast.
This did not seem acceptable to the younger Paul as he called both of them. Jake Paul took to Instagram to call out them for now wanting to fight against him.
Jake shared the picture of Logan and Jake from the podcast and taking a dig at the pair wrote, "A picture of 2 guys who don't want to fight me."
Also taking a shot at Logan Paul alone, he shared a screenshot of the DM he sent where he revealed that he lied to Logan about his hamster when they were younger.
He also claimed that their mom asked him where she could bet on Jake when the brothers would fight in the ring.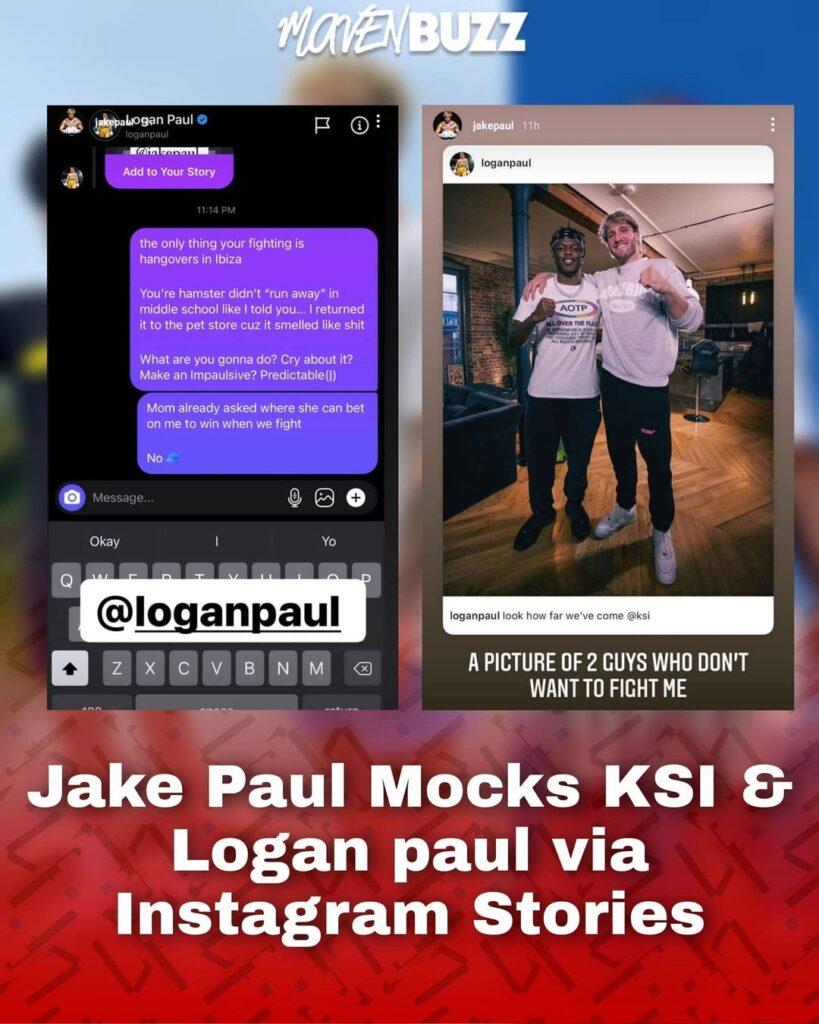 Follow us on Instagram for daily news and updates.