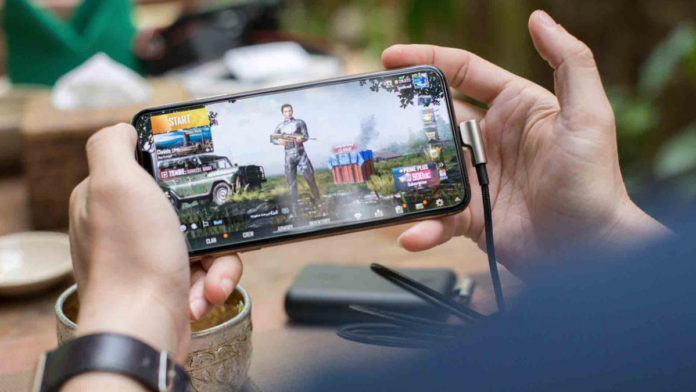 Indian Gaming industry evolved a lot I these years. PUBG mobile have taken the mobile devices by storm. The number of opportunities in Esports have been increased because of PUBG Mobile. Various streamer who have started it as a hobby have now become their bread and butter. PUBG mobile is one of most popular battle royale game and among popular stream games. Various streamer play PUBG mobile online and gathered a mass of people because of skills and their content.
You all must have played PUBG once or you even play it now, I guess. But, Do You know, Who are the Top PUBG Mobile streamers on YouTube? Let's have a quick overview at them.
Top 5 PUBG Mobile Streamers
5 Carryminati (6 million subscribers)
Carryminati is one of popular personalities in India. He's known for his roast videos and streaming contents on his channel. Carry streams on his 'Carry is Live' YouTube channel. Followed by millions of players and people, Ajey hhas a huge fan base. Probably around thousand/millions of players watch his stream, Carry cracks jokes, roasts people offering some extra content filled spice except gaming. Ajey uses emulator to play PUBG mobile and is a good player amongst others on Internet. He's mainly known for good sniping skills-fans love his sniping during the stream.
4 Panda (6.15 million subscribers)
Panda is a Swedish PUBG mobile streamer and pro player with unbelievable headshots. He has two YouTube channels and streams on "bluepanda" with 2.63 million followers. Panda is well-known for PUBG Mobile streams over the globe, has great fan following. He's recognized among best PUBG mobile pro players along with Tacaz, who have an extremely high kill. Panda plays on mobile device unlike carryminati and respected for his skills in the community.
3 Atro (6.44 million subscribers)
Atro is also a famous PUBG mobile pro player like panda mostly know over the seas for his gameplay. He is amongst the player who posses extremely good sniping skills under their arms. Atro also many YouTube channels and streams on "Atro Plus" with millions of subscribers. He belongs Netherlands and have a good fan base, undoubtedly pro among the top PUBG mobile streamers. Atro also uses emulator like Carryminati to play PUBG Mobile. This means his skills may drop if he shift to mobile devices.
2 Levinho (6.87 million subscribers)
You all must have heard his name. Levinho popular PUBG mobile pro-player fromSweden. He has the best PUBG mobile skills as compared to any other players on YouTube(my opinion). He's a beast who know how to act and when to act. His skills had made him stand out from others and achieved a huge milestone. Levinho has collaborated with many players online including India pro players too. He has millions of followers on YouTube, respected by every pro player in the community. It's fun to watch his gameplay. He's undoubtedly an expert in PUBG Mobile.
1 Dynamo Gaming (7.7 million subscribers)
Dynamo(Aditya Sawant) has become the idol of many here in PUBG Mobile. India is amongst the biggest PUBG mobile player base and streamers like Dynamo, Mortal are responsible for promoting the game at higher level. He not only created opportunities for PUBG Mobile Esports in India but also inspired gamers to step out and perform their skills. Dynamo gathered millions of followers in early stage (still counting), famous for slogan "Patt se headshot". He's known for sniping and Indian fans adore his sniping skills. He was a an emulator player once, but recently shifted on Mobile devices and trained his skills at peak. He's an impressive all-round player and interact with his fans on daily basis.
Follow us on Instagram for daily news and updates.