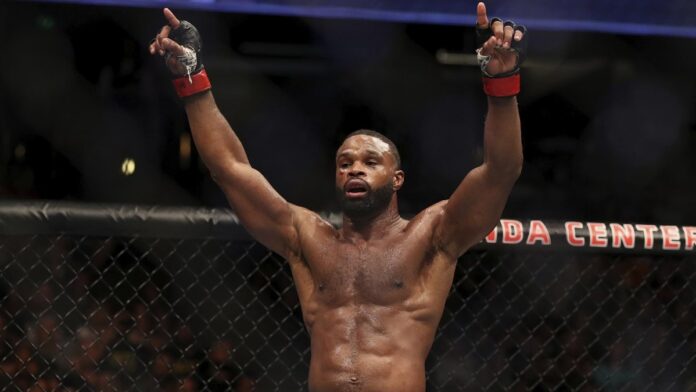 Former UFC welterweight champion Tyron Woodley claims that he was more than ready for the tattoo after his defeat against Jake Paul. However, the tattoo artist never showed up for the pre-agreed bet.
After the loss by split decision, Woodley disagreed with the decision and called for a rematch. "I didn't hit the ground like his other opponents. I walked him down, I landed back," Woodley said in the post-fight interview. "So, let's run it back."
Initially the YouTuber and his brother declined but Paul came up with a condition of rematch only if he gets a 'I love Jake Paul' tattoo. Woodley agreed and claimed that he waited for the artist.
During an interview with TMZ, "I wasn't willing, I was waiting," Woodley explained, adding … "We was in the basement of the hotel waiting, no food, up late, looking stupid. Nah, it was not willing, it was waiting. I was waiting on him to follow through with they end of the deal."
Despite this much confusion and delay about the agreement for rematch, Tyron Woodley is still down to get the tattoo for the rematch. He also revealed that he has reserved a bit of space for the new tattoo.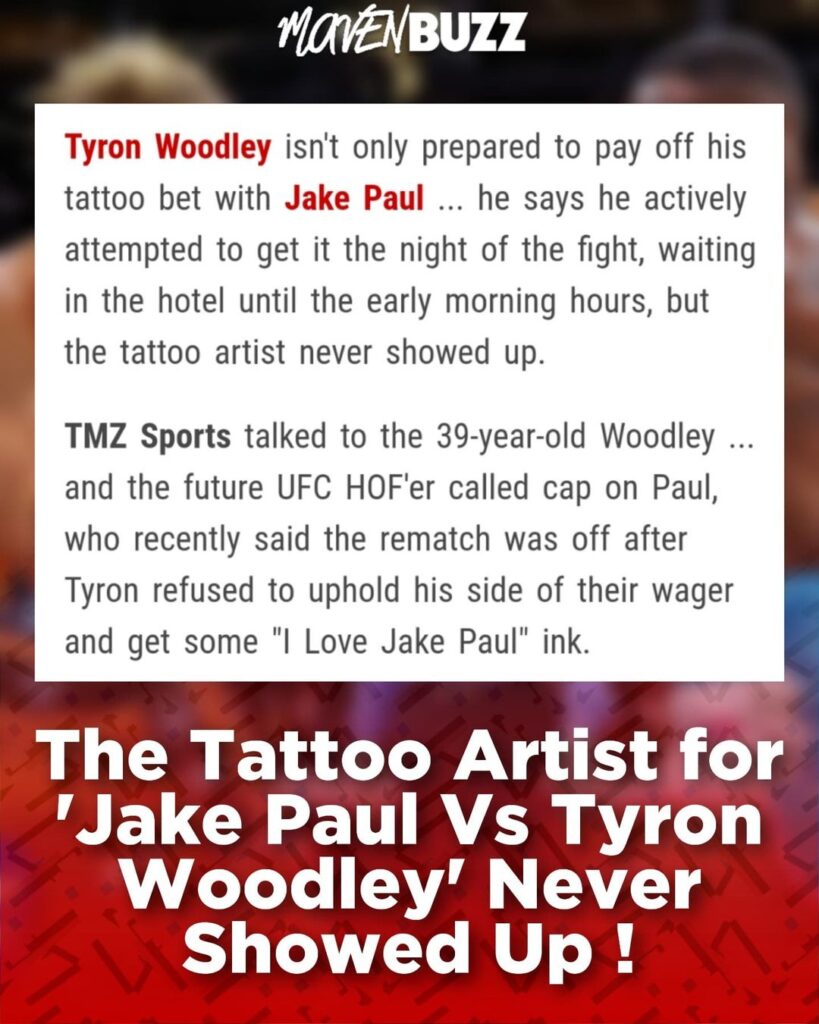 "I should get it on my knuckles so when I punch him in the face, he'll see how much I love Jake Paul. I'm gonna put these knuckles all across his little temple and that big ass jawline."
Follow us on Instagram for daily news and updates.