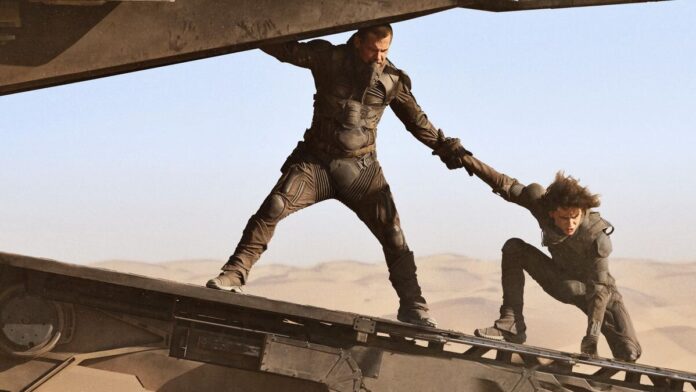 With pandemic and after all the ruckus around, and change in movie release dates over the year. It is time to keep track of the best upcoming exciting movies. From secret agent to dramatic superhero action thriller, Hollywood has some excellent titles upcoming this year. We've picked up the Top 5 Most Anticipated Hollywood Movies of 2021.
Eternals
Eternals features several superstars from the industry like Lauren Ridloff, Angelina Jolie, Richard Madden, and many. Eternals re-emerged after 7,000 years to protect the earth from "Deviants," the ugliest enemy of the Earth than Thanos from Endgame. They are ageless celestial beings who land on Earth in ancient times and minded their own business until the deviants arrived. Eternals will hit the theatres on November 5.
Spider-Man No Way Home
Spider-Man No Way Home is one of the most awaited Marvel Movies of 2021. It is the third Spider-Man movie starring Tom Holland as Peter Parker. Zendaya from Spider-Man: Homecoming takes an important role in this sequel. Moreover, Jamie Foxx is playing Electro from The Amazing Spider-Man 2, and you will see the return of Alfred Molina, Doc Ock from Sam Raimi's Spider-Man 2. It is going to be a huge blockbuster.
Shang-Chi and the Legend of the Ten Rings
Shang-Chi and the Legend of the Ten Rings is the first superhero movie with an Asian lead. The filming began in February 2020 in Australia but was shut down over coronavirus concerns. Hence, the release date was pushed back from February 2021 to May, and then to July. If everything goes well, then Shang-Chi and the Legend of the Ten Rings will release on 3 September 2021.
the last duel
No Time To Die
No Time To Die will be Daniel Craig's final outing as the iconic British spy, James Bond. He has played the character since 2006's Casino Royale in five films. The movie was originally set to release in April this year but due to the ongoing pandemic, it was pushed further. This 25th installment in the James Bond series revolves around a mission to rescue a kidnapped scientist who turns out to be far more treacherous than expected, leading Bond onto the trail of a mysterious villain armed with dangerous new technology. Releasing on 30th September in UK, and 8th October 8 in the US.
Dune
Dune is the most impressive upcoming movie based on the classic sci-fi novel by the same name. Who else is a better director than Denis Villeneuve(Directed Blade Runner 2049) to adapt to the unadaptable? The movie tells the story of double-dealing and skullduggery on the desert world of Arrakis, a source of some valuable thing that makes interstellar travel possible. Dune is set for theater release on October 22, 2021. 
Follow us on Instagram for more news and Updates.