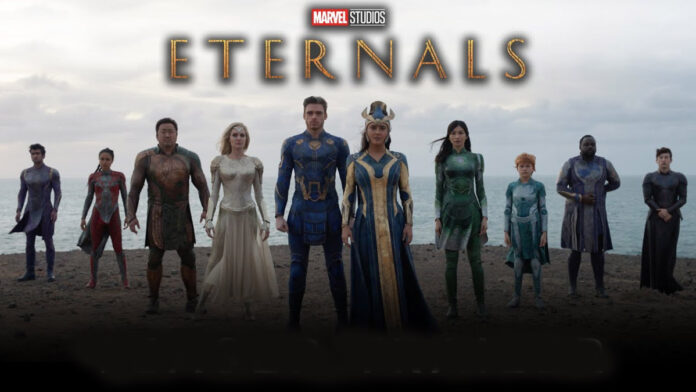 One of the most anticipated Marvel movies of the 2021 –Eternals final trailer and the release date is out now. Eternals have all the answers to the questions surrounding after Avengers: Endgame.
Marvel's superhero group is all prepared to arrive on a big screen. Eternals, set after the events of Avengers: Endgame, stars Angelina Jolie, Salma Hayek, Richard Madden, and many others. MCU unveiled the poster and final trailer of Eternals on Thursday, August 19.
Eternals trailer out now is OUT OF THIS WORLD and said to be Oscar-worthy.
Marvel fans have been eagerly waiting for the Phase 4 third entry, Eternals, followed by Black Widow and Shang-Chi's respective July and September releases. Eternals is scheduled for November release and could be another Oscar-winning film by Chloé Zhao.
Ever since the Eternals teaser release in May, fans have been wondering and anticipating the context of this upcoming incredible Marvel movie. Turns out, Eternals have all the answers to the questions surrounding Avengers: Endgame.
Eternals re-emerged after 7,000 years to protect the earth from "Deviants," the ugliest enemy of the Earth than Thanos from Endgame. They are ageless celestial beings who land on Earth in ancient times and minded their own business until the deviants arrived, revealed by trailer. "When you love something, you protect it," quote Marvel Studios sharing the trailer on social media.
Eternals will hit the theatres on November 5. However, Indian fans have to wait a bit longer as the India release date for Eternals has not been announced yet.
The official poster of Eternals looks Amazing: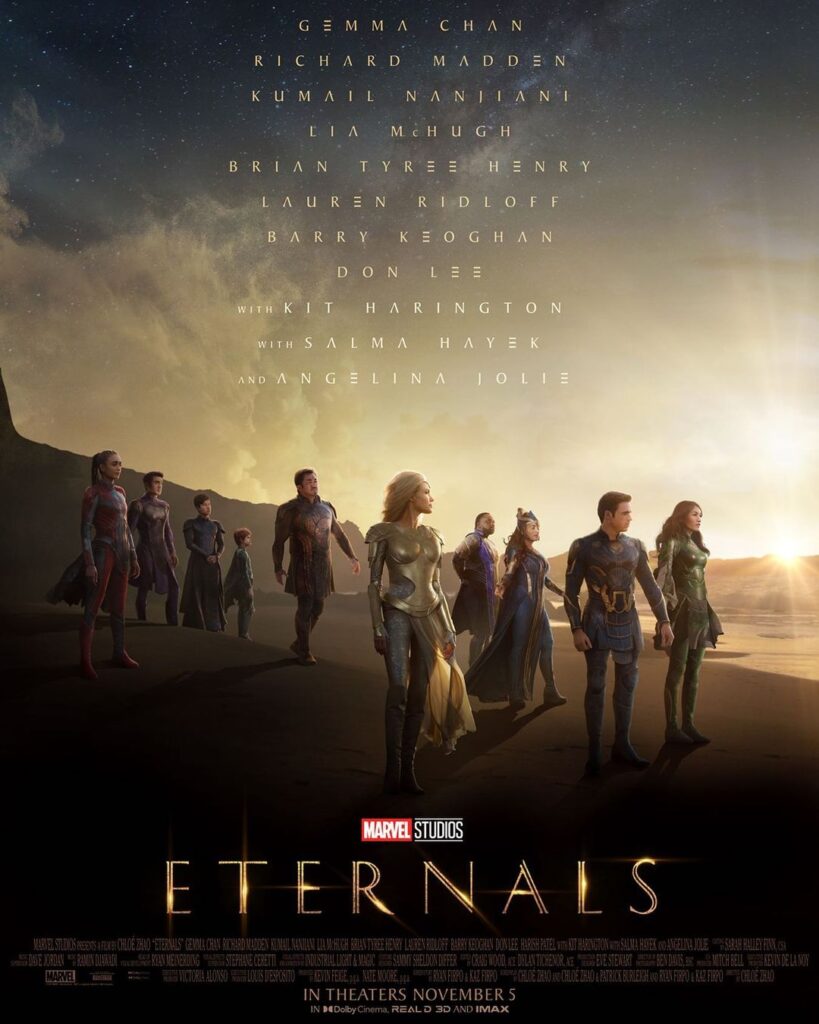 Eternals are here to protect the Earth from villainous Deviants.
Follow us on Instagram for daily news and Updates.