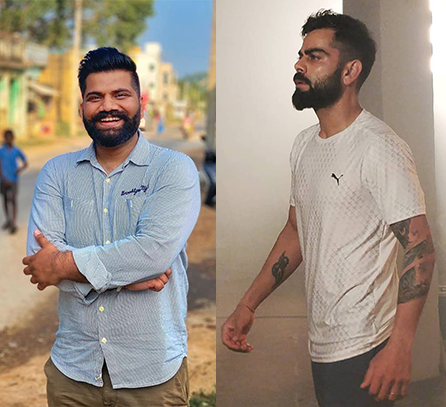 Technical Guruji (Gaurav Chaudhary ) is an Indian YouTuber known for creating Technical videos in Hindi. Guruji recently touched 15M subscribers on YouTube.
To celebrate the growth of his channel 'Technical Guruji' reportedly collaborated with Indian Cricket Team Captain "Virat Kohli" announced on his Instagram.He shared a picture on his feed with Virat Kohli captioned: Toh Chaliye Shuru Karte Hai with @virat.kohli bhai…Aapke liye kuch khaas special jaldi hi…1 nahi 2-2 videos sirf aapke liye…15 Million Subscribers ki khushi aap sabhi ke saath…Stay tuned…🙏"
As the post reads,this time we'll be having 2 videos from Technical Guruji featuring our Indian Captain 'Virat Kohli'.However the context of video is still unknown.Stay Tuned for more updates.