Slayy Point co-founded by Abhyudaya Mohan and Gautami Kawale is an Indian YouTube channel with 1.48M subscribers. They also hosted the red carpet at YouTube Fan Fest 2019 in India, known for making funny videos on millennial friendly topics such as the internet, Bollywood, social media and others.
Slayy Point is to collaborate with 'Mensutra' soon. They shared a picture on Insta story with 'Shwetabh Gangwar,' a man behind Mensutra. Story reads "mensutra se mann ki baat karke aagye hai".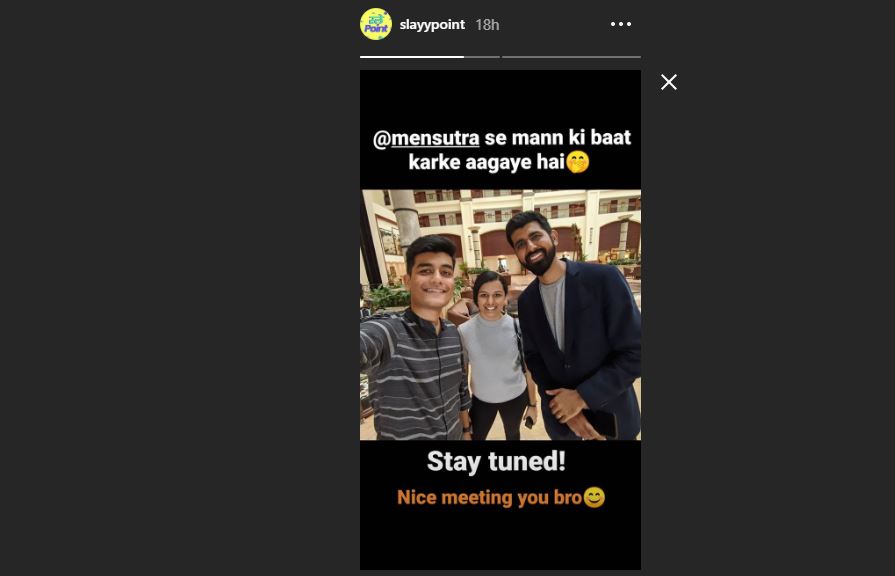 The other details like release date and title of videos are still unknown. Stay Tuned will kkeep you up-to-date.
Follow us on Instagram @MavenBuzz for daily news and updates.