Social media and entertainment is all about evolving and adapting! – Sejal Kumar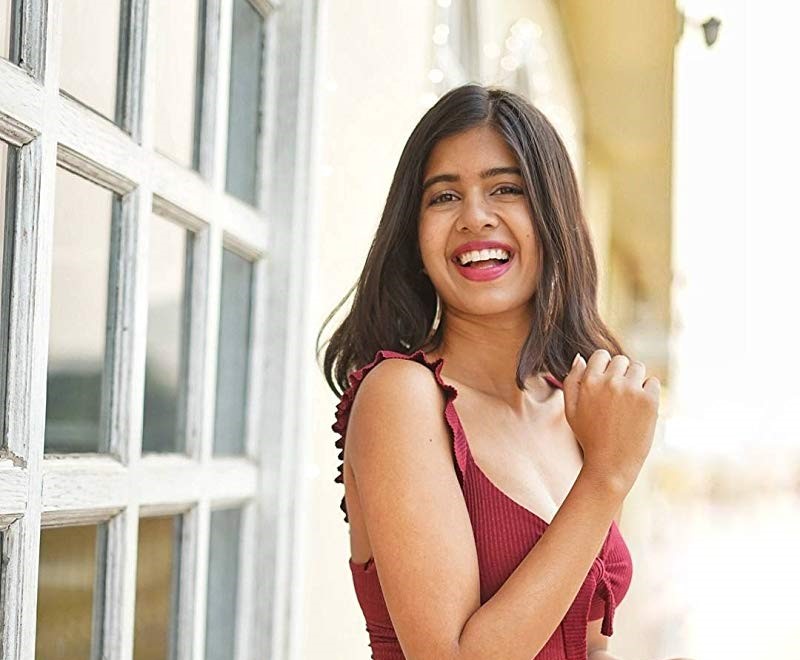 Sejal Kumar is an Indian Youtuber personality and Vlogger known for lifestyle videos and some daily dose of her life in her videos. Sejal Kumar has more than one million subscribers on YouTube.
An online influencer,actress Sejal Kumar was featured on today's The New Indian Express. Article features the Interview of Sejal Kumar where she talks about how far she has come and improved alot in terms of content and personally.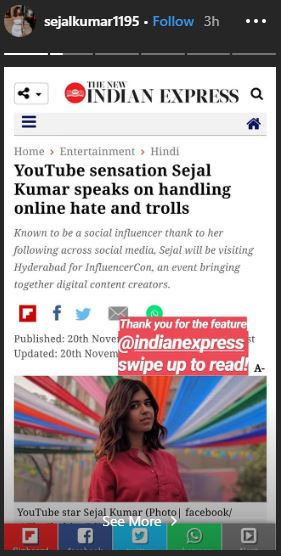 Sejal Kumar is invited for InfluencerCon at Hyderabad where we are going to see Influencers from all over India.She also speaks how she handles the social media troll by keeping the calm and work harder trying new formats variants for her content.