Clutchgod( Vivek Abhas ) is an Indian Esports player known for his skills in PUBG Mobile.He's also a part of top clan of PUBGM India – 8bit. Vivek took the leave from 8bit team with lots of good wishes from team members.
Animesh ;leader of 8bit team announced about Clutchgod's set out from 8bit team. He wished him luck for his further journey. Clutchgod is one of the formidable PUBG player in India throughout the time he has proved his worth by excellence performance since PUBGM.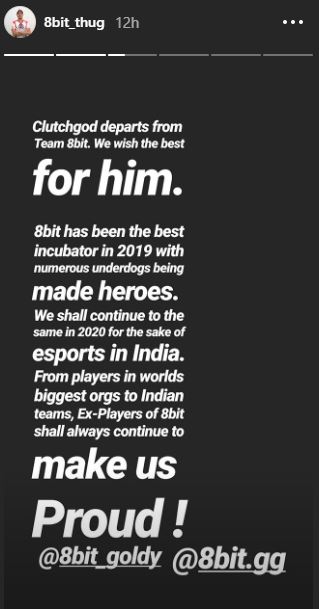 Mavenbuzz wish Clutchgood a great journey ahead and Happy New Year !!! Keep making India Proud.