Mumbaikar Nikhil is an Indian Vlogger know for his Travelling Vlog videos. Mumbaikar Nikhil comes among top Indian vlogger and also got sponsored by Royal Enfield.
Recently Rawknee;an Indian YouTuber known for roast videos and gaming on his YouTube channel "The Rawknee Games started a Q/A session on his Instagram account where he was questioned by his fans about the PUBG Mobile match between him and Nikhil.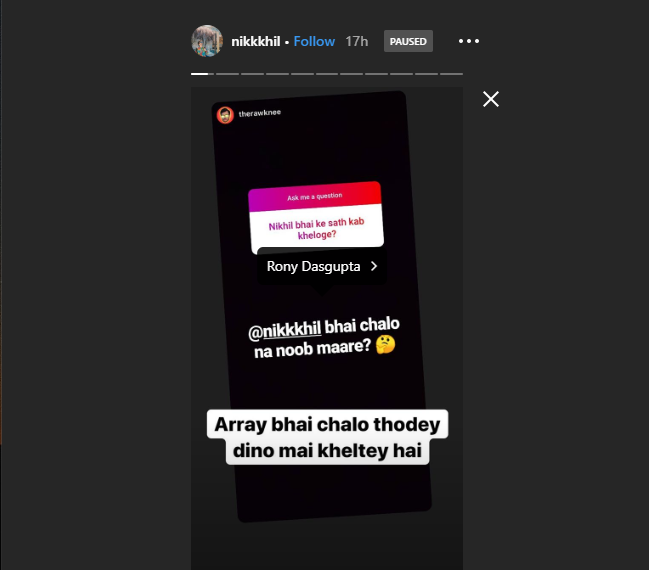 Rawknee tagged a Nikhil on his post asking about the PUBG mobile Duo match"@nikhil bhai chalo noob mare"..to which Nikhil replies"It will be happening soon in few days";however,we do not know the exact details but soon will be informed .
Soon we are going to see them together. Rawknee is professionall good at PUBG mobile as we all have seen and Nikhil is a complete beginner so it will be an interesting unbalanced team-up between them.Stay tuned for more updates.