Every creators are trying their best to spread awareness about Covid-19 encouraging people to stay indoors. MSK vlog too started their own charity live stream for PM relief fund.
MSK vlog is an Indian YouTube channel managed by Mohammad Salim Khan from Mumbai popularly known for his Moto and lifestyle vlogs with over 1M subscribers on YouTube channel.
MSK Vlogs are trying to make records for receiving the most copyright claims in a Single video.
The Livestream session was 1hour long where they played several Bollywood songs only to find out every label put a copyright claim for using their content. Huhh!! These guys are better at it.
Salim khan took it to Instagram sharing a snapshot writes "Ek baar me kisiko itna claims aya hai kya?"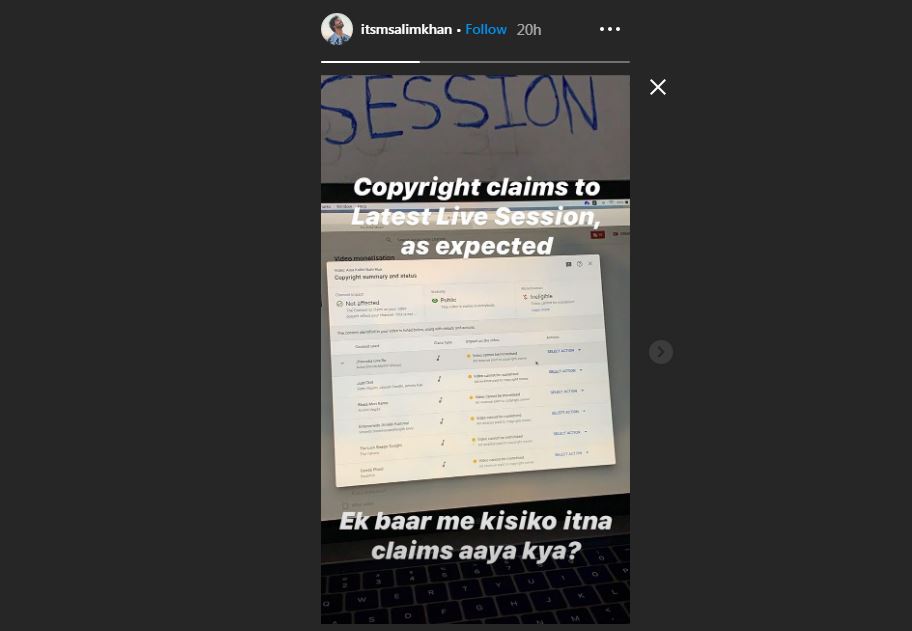 Follow us on Instagram for daily news and updates.