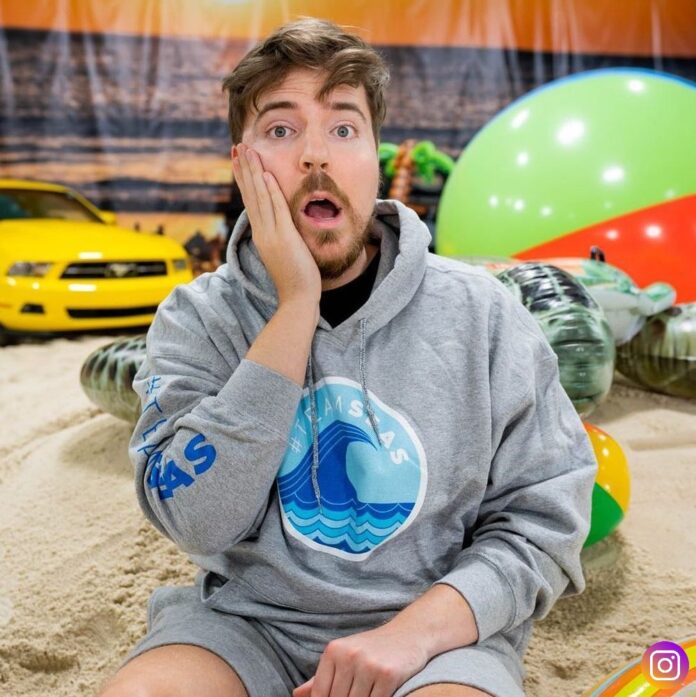 Famed YouTube star MrBeast's Team Seas has gained its target of 30 million pounds of trash from the ocean. They achieved this by generating $30 million owing to donations from content creators and fans.
MrBeast is one of the most popular and loved streamers on the internet right now. He has given away excessive amounts of cash in the last few years. The 23-year-old has done it all, from helping his fans build their homes and paying off student education loans.
But MrBeast's Team Seas initiative has toppled it all. YouTube star from America launched the campaign in October 2021. The Intention was to clean up 30 million pounds of trash from the ocean.
The 2022 year started on an extravagant note for MrBeast. He was extremely happy with the effort that had gone into the completion of the objective. MrBeast shared the news with the community of cleaning up 30 million pounds of trash from the oceans via a Twitter post.
He also gave credit to the 600,000 donors, including Austin Russell. Austin helped the initiative cross the finish line. Russell is the world's youngest self-made billionaire.
Now that Team Seas has hit its objective, it will be interesting to see what MrBeast will come up with to kick-off 2022. A few weeks back he announced how his team was going to implement the same type of cleanups around the globe.
Follow us on Instagram for daily news and updates.