It seems like the next year 2022, will be a delight for the fans of America's biggest creator Mrbeast as well as Britain's biggest group Sidemen as they tease a potential collaboration between them.
MrBeast is popularly known for his philanthropic videos on YouTube recently broke the internet by making the recreational video for the viral Korean drama series Squid Games. The video took over the video-sharing platform while garnering over 177 million views.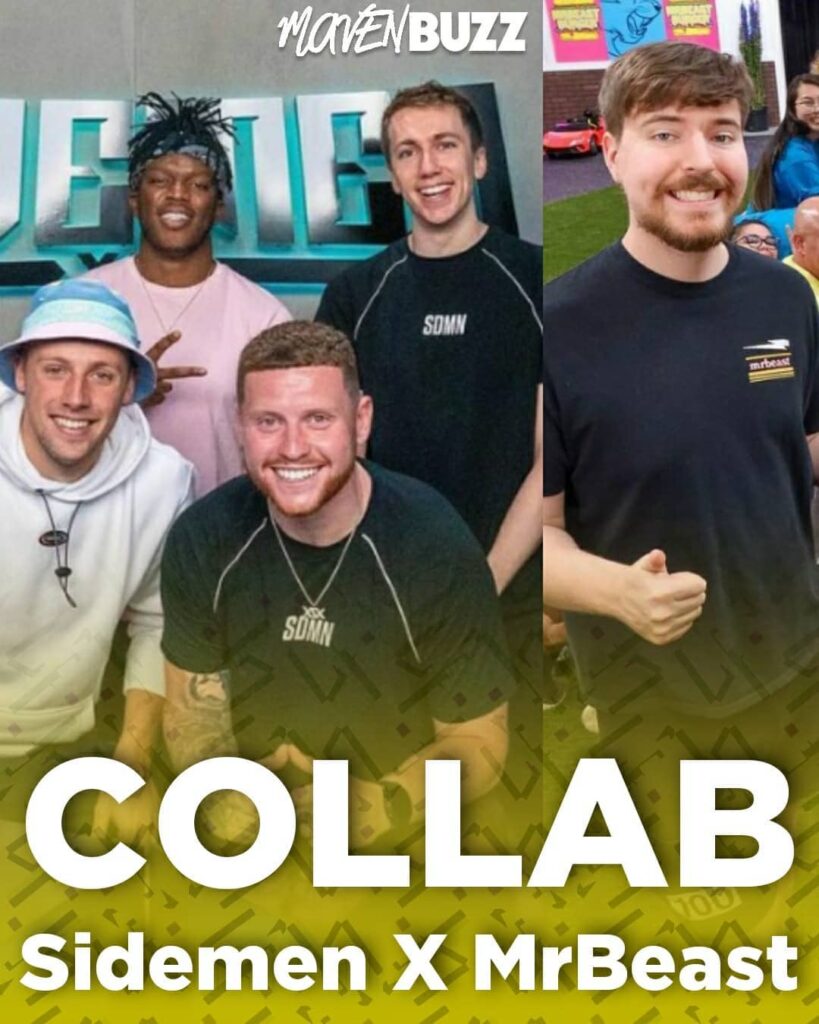 Since then, the American YouTuber could be seen in various collaboration videos with the most popular being his 'Extreme $1,000,000 Hide And Seek' video featuring huge creators like Logan Paul, Bella Poarch, Lexi Rivera, Airrack, Mark Rober, MatPat, Pierson, Preston, Quackity, Rosanna Pansino, Ryan Trahan, Sofie Dossi, Zach King and ZHC.
Similarly, the British YouTube group Sidemen have been making a lot of collaboration and garnering many fans from all around the globe. A collaboration between the two stars would be one of the biggest things in YouTube history.
Recently, MrBeast took to Twitter to tag all the members of Sidemen and wrote, "Boys, let's film something massive and break the internet." Then followed up with "I'm serious, come down!"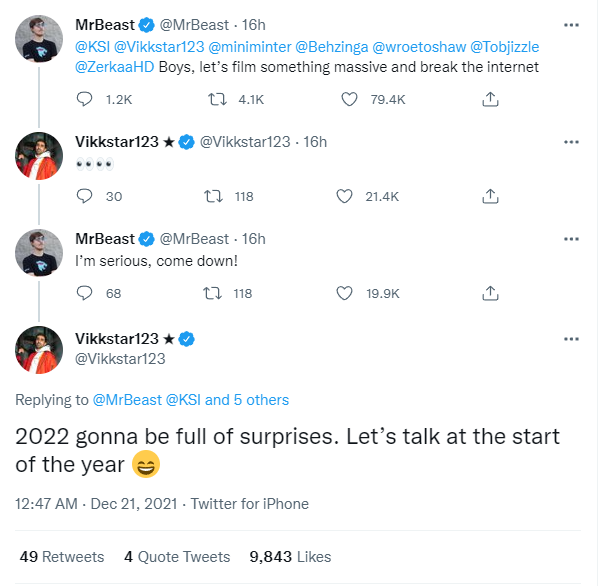 Surprisingly, one of the members of Sidemen, Vikkstar123 replied, "2022 gonna be full of surprises. Let's talk at the start of the year." This made their fans speculate about potential collaboration between the creators.
Follow us on Instagram for daily news and updates.