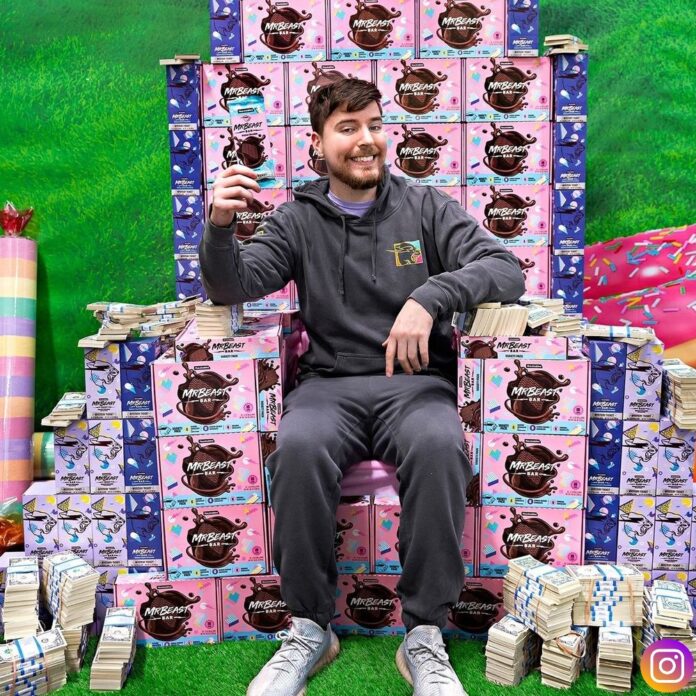 I am not a huge lover of chocolates, but even I can admit it's hard for chocolate to be bad. Famed YouTube star MrBeast has launched chocolate bars with Mystery Tickets.
Jimmy Donaldson aka MrBeast has more than 89 million subscribers on YouTube. He is well-known for his massive giveaways and launching stunts. Jimmy Donaldson is the guy who created a real-life Squid Game.
Jimmy's latest venture is with a food company called Feastables. The company plans to hold sweepstakes for $1M in takeaways, from Tesla to Beats headphones to electric bikes. But this is not at all, few lucky winners will get to experience a very surreal trip to MrBeast chocolate factory. The press release reads, "Ten lucky Grand Prize winners will travel to compete in a MrBeast YouTube video for the chance to win MrBeast's Chocolate Factory. Yes, this exists."
The chocolate bars are marketed as an easy alternative to the mass-produced stuff. The ingredients of the bars include gluten-free and come in three flavors: original chocolate, quinoa crunch chocolate, and almond chocolate. The idea of making the bars was to make a happy treat with a limited number of ingredients.
To kick start MrBeast's Feastable brand, he has announced a lot of exciting benefits to the fans. The prizes include $1M like as Tesla, Sea-Doos, Artesian Builds gaming computers, Sea-Doos, Turtle Beach gaming bundles, Beats by Dre earbuds, a lifetime of chocolate, cash prizes, MrBeast merch, and more.
Follow us on Instagram for daily news and updates.