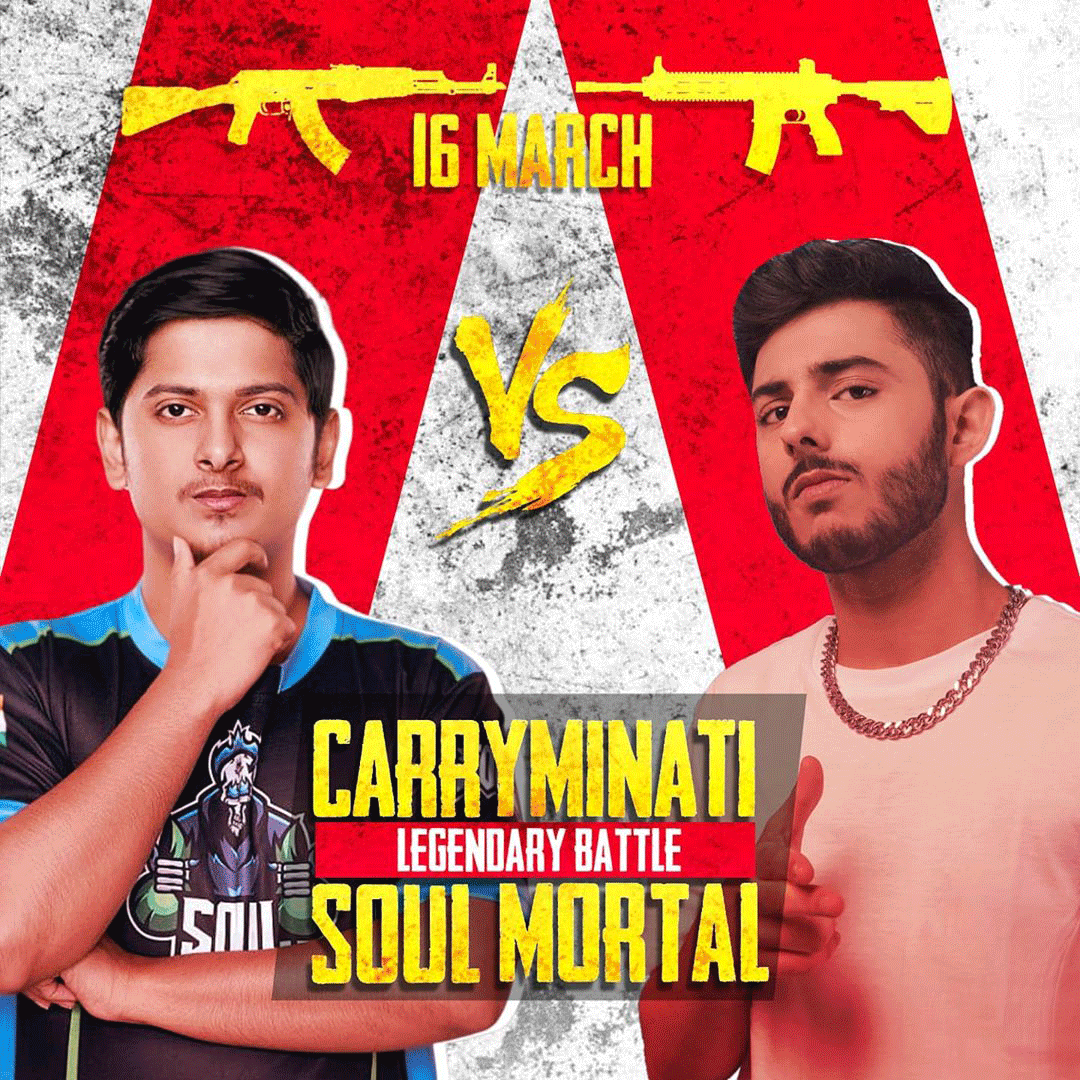 Last month, an Indian content creator 'Carryminati' challenged PUBG mobile pro player and Team Soul captain 'Mortal' for 1v1 TDM match. Carry shared a video on YouTube back then challenging Mortal, which he accepted by uploading a short video. Since then fans have been excited, and eagerly waiting for a battle between their favorite content creators. The match was scheduled to take place on 16th March 2020 and has finally ended.
The mega showdown was of great entertainment with 3 TDM matches in a row. The battle streamed live on both the creator's YouTube channel amassing the large number of audiences. The viewers broke the record for Live streaming around 400K people watching the live stream on YouTube. Carryminati had more than 200k people watching the live stream while Mortal has 180k viewers on his live stream.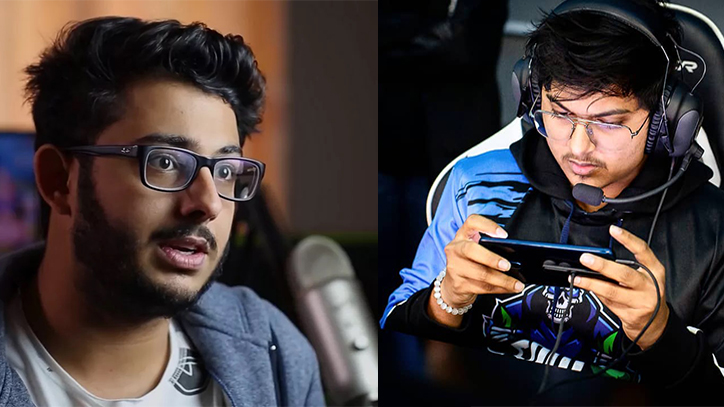 The 3 round TDM match was full of entertainment and fun because of carryminati's gameplay and reaction. The first two TDM matches ended in a draw which seems to be scripted as Mortal was holding back during the fight he didn't even used his Assault Rifle in first two matches.
The last round of 1v1 match was of complete dominance Mortal going all out against Carryminati and defeated him with 25-4. Carry was nowhere near Mortal. We all knew it deep down.
Carry trained himself for around 20 days with Scoutop (Fnatic Captain) but that's not enough to take down an experienced pro pubg mobile player.
However, the 1v1 match was fun to watch both our favorite YouTubers together in a friendly battle.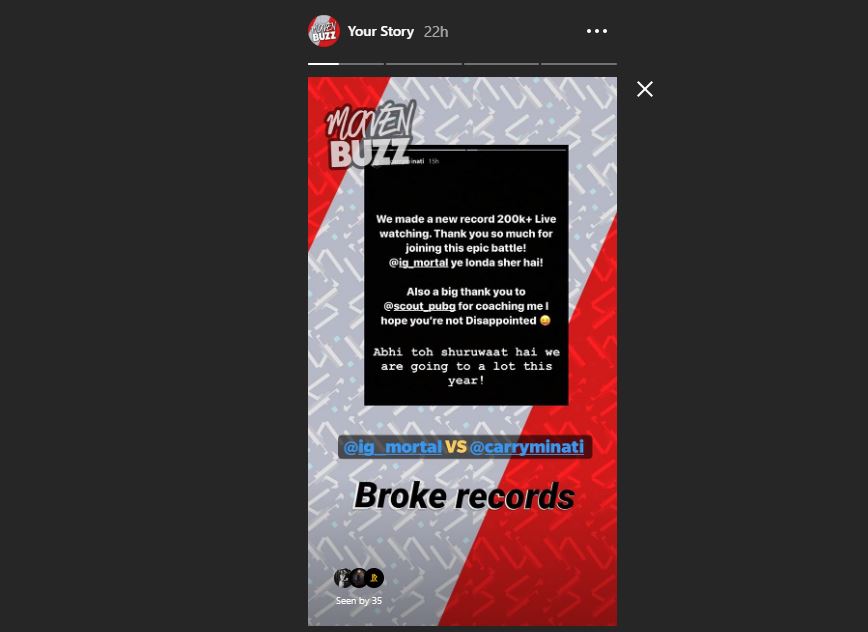 Follow us on Instagram for daily news and updates.