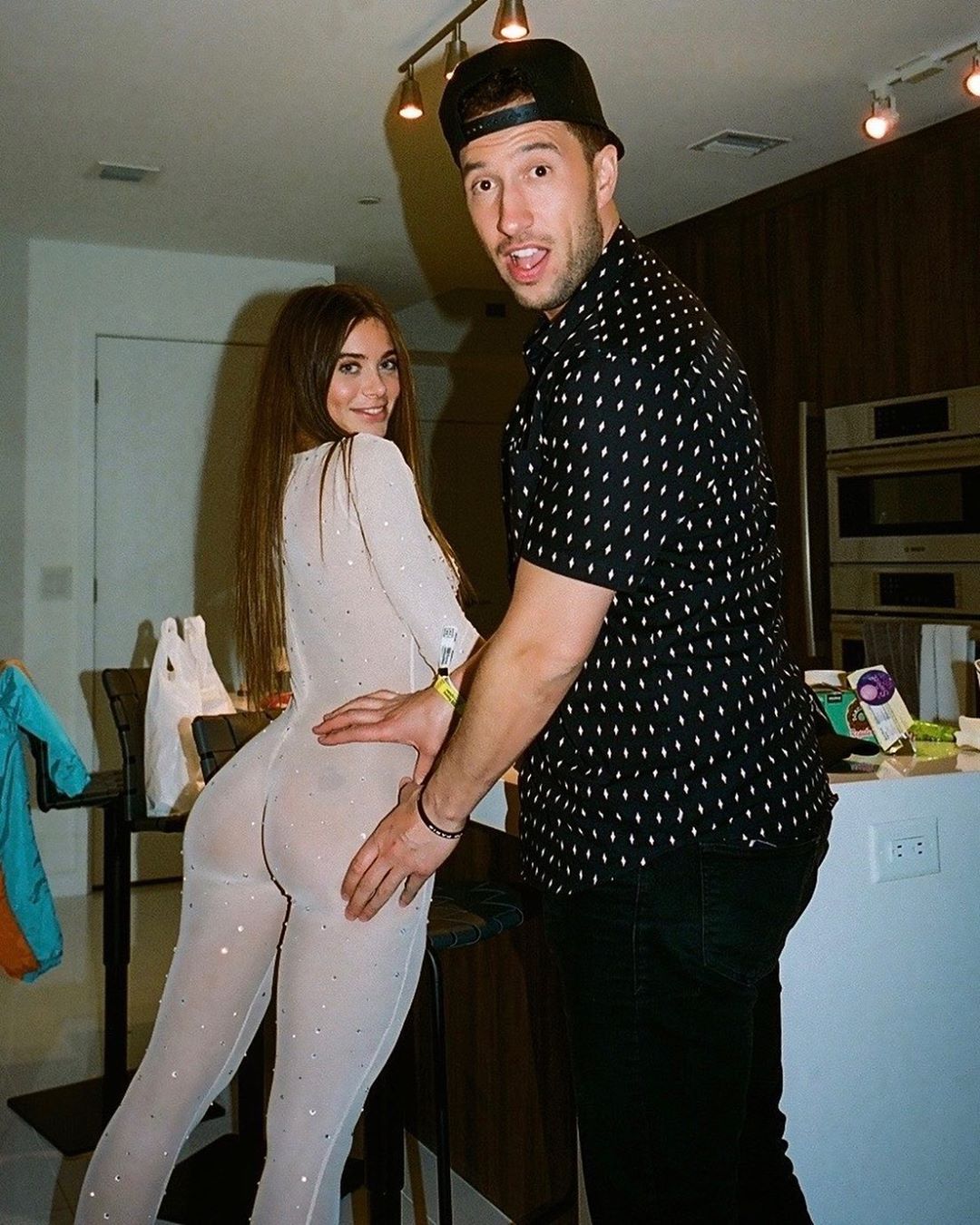 Logan Paul's buddy Mike Maljak, also a host of 'Impaulsive' podcast on YouTube is known for his affiliation with social media stars such as Jacquelyn Noelle, Lydia Kenney, and Ayla Woodruff among others.
Logan introduced Lana Rhoades to Mike as his 'fav actress' and birthday gift on 13th January. Both have been dating since then, creating vlogs and YouTube videos.
On the first month of their relationship, Mike hit off with a rumor and accused of cheating Lana with Ava Louise aka 'Dr Phil girl.'
The controversy started from Ava's reply on twitter to Lana Rhoades – "Imagine getting cheated on with a girl from dr Phil lol ….."
The rumors prove that Mike cheated Lana with Ava. But mikes haven't confirmed his side of the story or denied the accusation, instead he shared screenshots on Twitter shows Ava Louise pursuing Mike.
Though Mike took his time to crack a joke on these rumors say "every time we come to nyc it's another dicksucking scandal im not coming back for so long"
Mike ended it with a last tweet says; "I have a very mad, very beautiful girl i need to go make things right with right now"
Seems they're back together again! And it's all good between them.
Follow us on Instagram for daily news and updates.