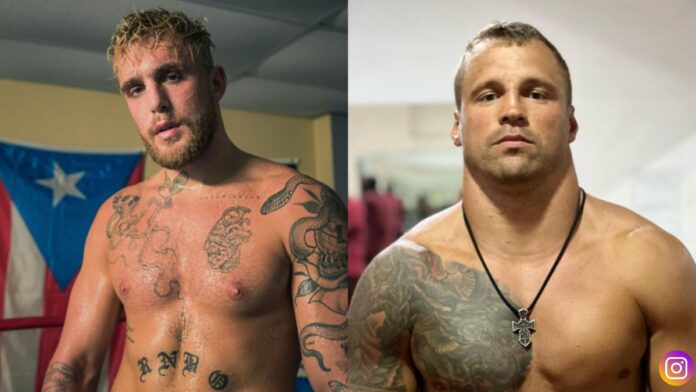 Cruiserweight world champion Mairis Briedis calls out Jake Paul after tattooing Jake's name on his thigh. Everyone was stunned after this activity of Mairis to call out Jake.
Briedis is a 36 years old three-time world champion. He currently owns the IBF title at 200lbs. Mairis has a record of 28-1 in his professional career. He was only once defeated by Anthony Joshua back in 2018. Mairis now wants to fight against Jake Paul in a lucrative bout. He has shown off a new tattoo featuring Jake's name. The tattoo is on his left thigh, it reads 'Jake's Bad Karma'.
There is an angry-looking bull with red eyes appearing on the Tattoo. While getting inked Briedis recorded himself saying, ' Hey Jake, I've got something for you. Jake, now it's your turn'. This is not the first time Mairis has challenged Jake. Kaller Sauerland his agent offered Jake a shot at his client's belt back in May. It is still determined as Tommy Fury to be Jake's next opponent.
But Jake Paul has made a teasing move towards MMA. He posted a clip of himself practicing leg kicks and tagged PFL and Bellator. However Jake is yet to make his decision on his next boxing fight. He is planning to return next year after enjoying his holidays. Jake has called out a number of options which include Julio Cesar, Chavez Jr, and UFC stars Conor McGregor and Jorge Masvidal.
Follow us on Instagram for daily news and updates.