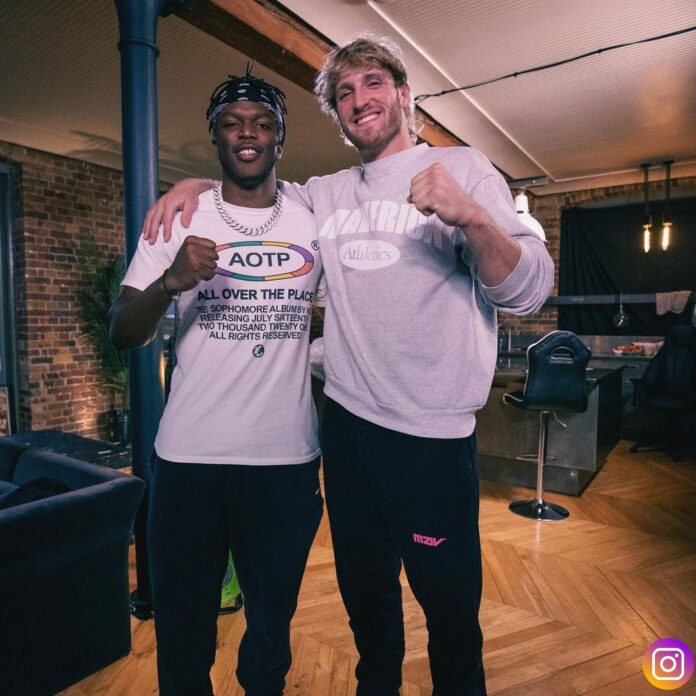 Just before the announcement with Logan Paul, KSI has reunited with his boxing team. The last time KSI stepped into the boxing ring was in 2019.
The social media duo KSI and Paul are set to make a big announcement this coming Tuesday. They both teased the fans with a poster saying 'The Final Chapter' of their battle.
A few days before the big announcement, which will certainly be a joint venture for business, KSI has again teased his fans by uploading a picture of a reunion with his boxing trainers.
The photograph included trainer Leon Wills and top prospect Viddal Riley, who cornered JJ Olatunji in his two white-collar boxing matches and his professional debut.
Olatunji posted a photo of enjoying a meal with Wills and Riley. The picture also included his bodyguard Steve and Physiotherapist Harvey Ubhi. He captioned the photo as 'good catch up'.
Logan Paul reacted to KSI's post by commenting 👀. Fans of both YouTube icons are having several possibilities regarding their announcement on Tuesday. Few of the fans think it might be a project related to NFTs and cryptocurrency or a possible trilogy happening in WWE.
All of these assumptions will be cleared at 9 pm UK time on Tuesday. Jake and KSI will be coming to live on Instagram to launch their next step.
Follow us on Instagram for daily news and updates.