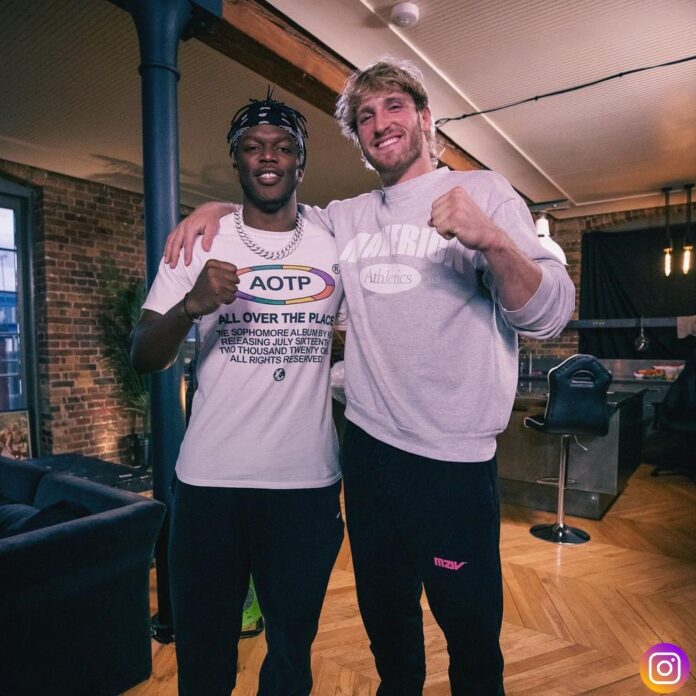 YouTube icons Logan Paul and KSI launched their new drink Prime Hydration. The duo went undercover at Walmart to help sell their Prime Hydration.
KSI and Logan once were the biggest rivals on the internet. The two influencers eventually took their beed to the boxing ring, which created "Impressive boxing". They both faced each other two times in two different countries. KSI emerged victorious over Logan after their long feud in their rematch in November 2019.
After two years, the social media stars have officially collaborated on a new hydration drink. They both launched their product on 4th January 2022 with much enthusiasm. Fans were eager to get their hands on the unexpected collaboration of Logan and KSI. The energy drinks Prime Hydration is now available in 4,500 Walmart stores across the US. Logan Paul and KSI went undercover disguised at Walmart to help get their drink to the masses. This incident turned out to be hilarious at an ordinary Walmart store.
The famed duo had a top-notch sales pitch to the customers. Logan and KSI shouted excitedly at the customers, challenged a Walmart employee for the push-up challenge, and flirted with the potential buyers. One of the funny moments includes when KSI ran up to a woman, shouting, "Do you want to hydrate?". He eventually set up a free sample of Prime Hydration, which gathered a huge crowd to celebrate his latest collaboration.
According to the YouTubers Prime Hydration is also found at Ralph's, Target, Kroger, CVS, GNC, and Vitamin Shoppe. Logan and KSI's salesman skills leave something to be desired. Both YouTube icons are enjoying themselves, leaving the internet "Aww".
Follow us on Instagram for daily news and updates.