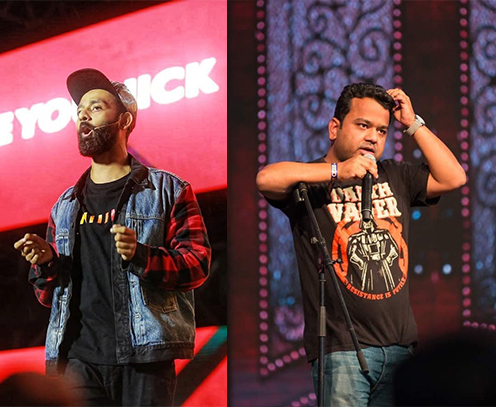 'Be YouNick' is an Indian YouTuber popularly known for comic videos with epic twist in his video.Currently he has 3.41M subscribers on YouTube and still growing.
Nick has collaborated with many known names on YouTube and Kumar Varun may appear on Nick's next video. Varun was reportedly seen in Nick's recent story on Instagram. However, there is no official news about his appearance.
Varun is a full- time actor and stand up comedian. He, along with his partner in crime and friend from work, Rahul Subramanian formed the comedy collective – Random Chikibum and went on to win India's first ever YouTube Comedy Hunt followed by 'Random Daftar' – a series of sketches based on humor in corporate life.