Shortly in a new Instagram post Kanye West is sharing what divorce "feels like". He shared the post after a judge approved Kardashian's request to become single.
On Friday West shared an image on Instagram that linked divorce "walking on glass", "full-blown Covid", "suffocating", and being shot but "traffic is slow". It is yet not clear if the words on the image were written by Kanye. Many of the people are commenting on the post that it is announcing new tour dates.
On Wednesday during the divorce proceedings, a judge granted a request by Kardashian to become single. Shortly after, Kanye a video clip for his song "Eazy", which seemed to target Kardashian's new boyfriend, Pete Davidson. In the mostly claymation video, Kanye is seen burying and kidnapping a Davidson look alike.
At the end of the clip, West wrote, 'EVERYONE LIVED HAPPILY EVER AFTER, EXPECT SKETE YOU KNOW WHO. JK, HE'S FINE.' He referred to Davidson by the nickname the rapper gave him "Skete" which was crossed out in the clip. Ricky Velez shared his thoughts on this incident through his Instagram story. He wrote, 'PD is my brother, none of this is funny to me nor entertaining. A 44-year-old man internet thugging is just sad.'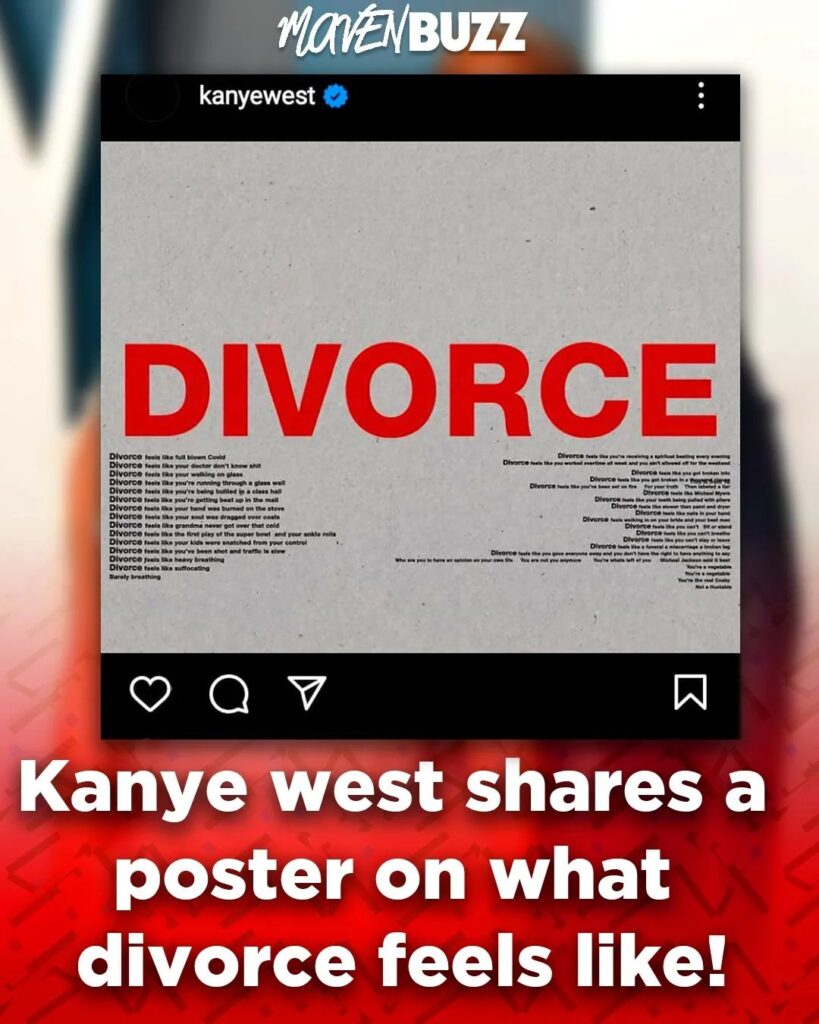 In February 2021 Kim filed for divorce from Kanye West. 'For so long, I did what made other people happy. And I think in the last two years I decided, I'm going to make myself happy. And even if that created changes and caused my divorce, I think it's important, to be honest with yourself about what makes you happy. I've chosen a model. I think it's OK to choose you,' the reality star explained in a vogue cover story.
Follow us on Instagram for daily news and updates.