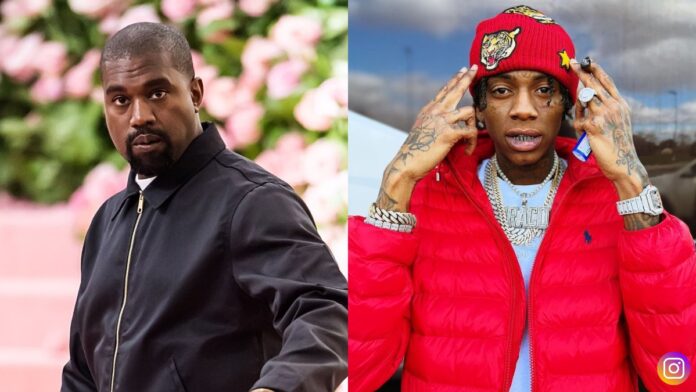 American rapper and record producer Soulja Boy is the latest addition to Kanye West's drama. He taunted West about losing Kim Kardashian to Pete Davidson.
The 31-year-old rapper seems like he's still upset after Kanye who left his verse off the Donda. Soulja Boy had few things to say about West's recent antics talking to Instagram live. He taunted multiple posts which included posts targeting Pete Davidson.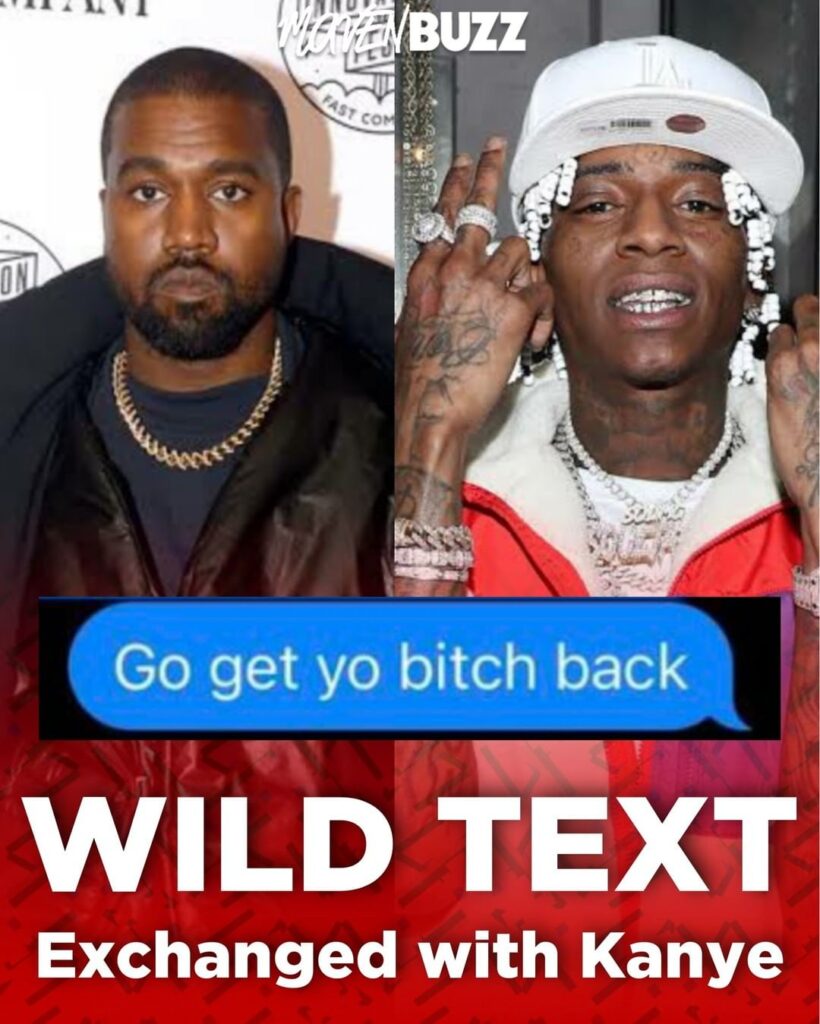 A fan's photoshop that West shared featuring Captain America was one of the featured. Kanye West was on the side along with friends Travis Scott, Drake, Julia Fox, and the other side featured Kim Kardashian, Pete Davidson, Kid Cudi, Billie Eilish, and Taylor Swift. The Marvel-themed post which Kanye deleted, came into play in Soulja Boy's comment directing him. He reminded Kanye that "Skete", West's nickname for Davidson is now with Kim.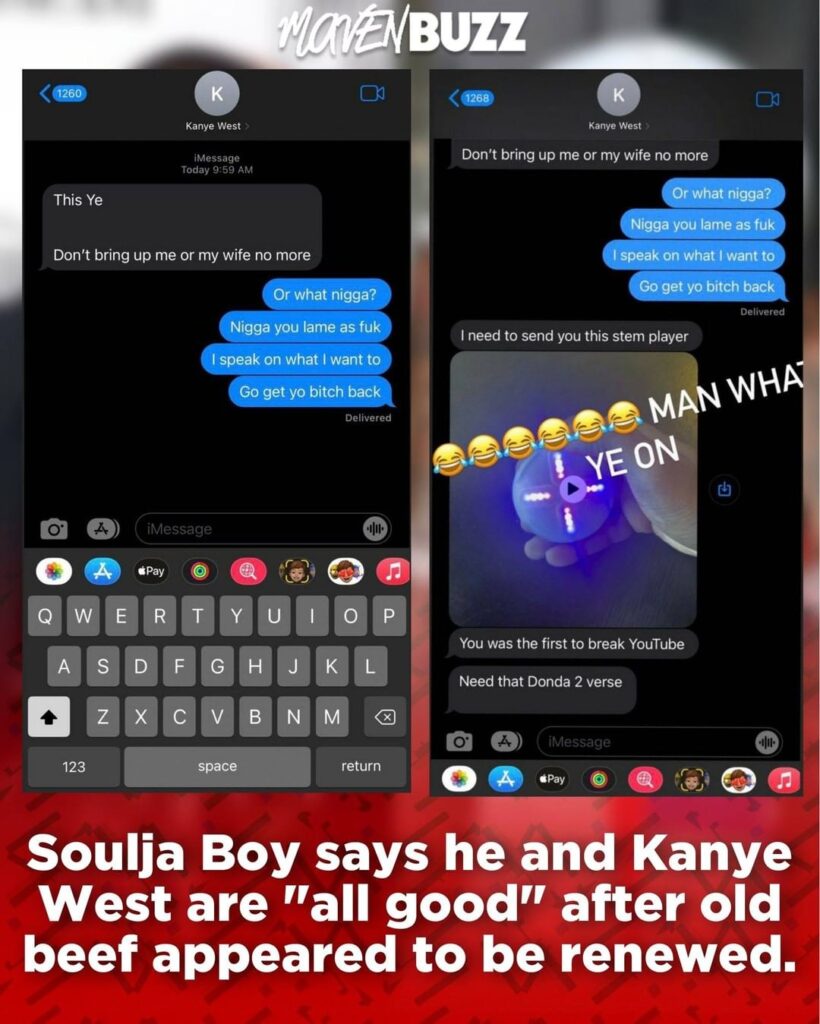 Soulja Boy said in his Instagram live, 'Kanye, wake up. Skete got yo b**"h n***a. What you gonna do? Is you gon' keep posting memes of Marvel versus Capcom? Or you gon' lay the Smackdown? That's what the f*** you get, n***a. N***a tried to play me. N***a, you know the f*** I'm is? I'm Big Draco. Now you running around Hollywood's, crying like a b***h. Help me. F*** you, Kanye!'.
Based on Soulja Boy's recent taunts towards West, he's still sad about being left off Kanye's album Donda. Originally, Soulja Boy was on the Donda album, but West replaced him with Young Thug.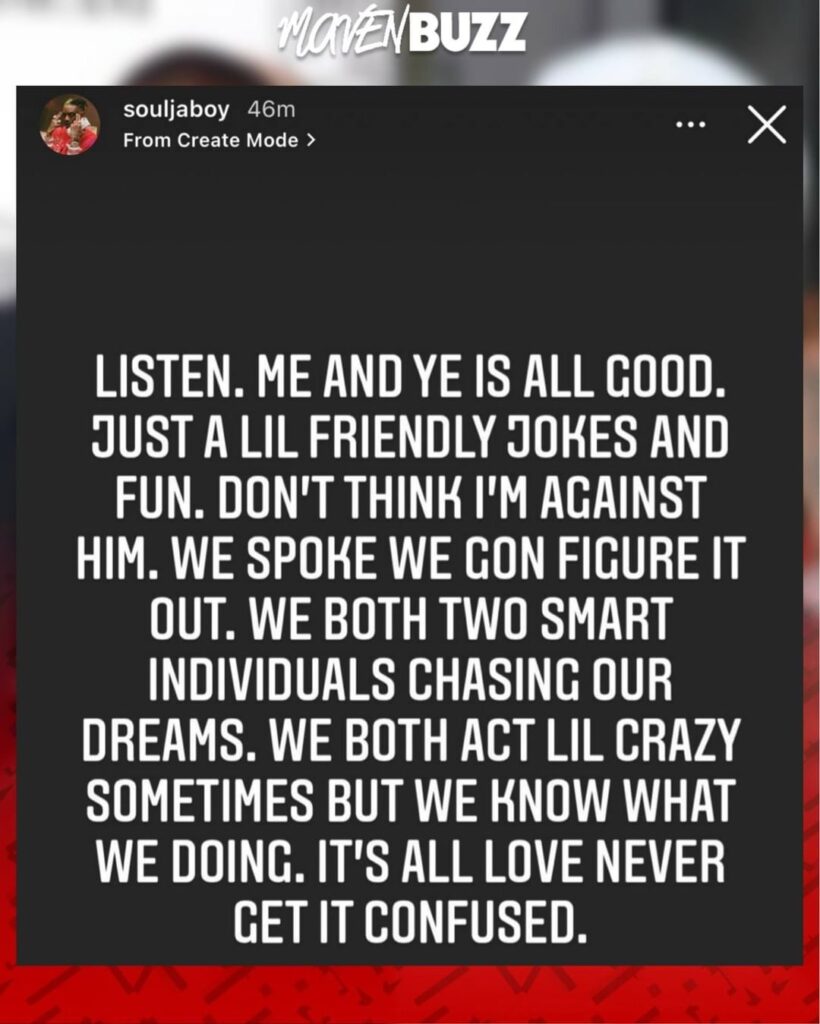 Follow us on Instagram for daily news and updates.