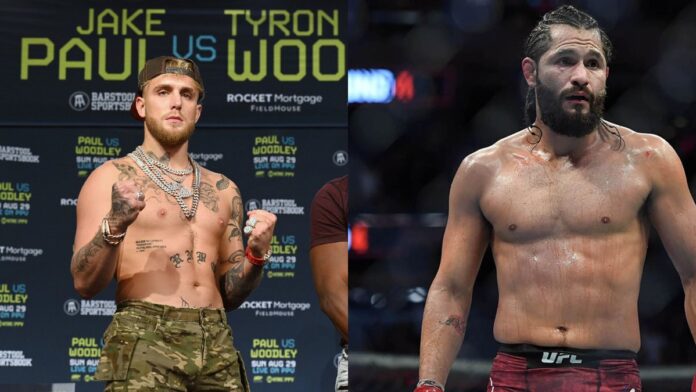 The American YouTube star turned professional boxer Jake Paul has become the most talked-about fighter in the world of combat sports. He has made headlines numerous times with his unbeaten streak of 5-0 with recently knocking out Tyron Woodley in their rematch with now calling gout Jorge Masvidal.
Even with his wins over UFC fighters, many still don't consider him to be a legit boxer due to the level of competition he's faced. However, after his last knockout victory over UFC champion Tyron Woodley, Paul called out Jorge Masvidal and Nate Diaz for walking out of the arena even before the bout was over.
Paul claimed that he would beat both of them in the boxing ring. Masvidal was quick to respond saying that the YouTube star could not afford him, which seems untrue looking at Paul's net worth.
During his appearance of brother Logan's podcast, Jake Paul said, "Masvidal, I got an offer for you right now. Five million dollar guarantee, plus a percentage of pay-per-views."
"Let's make it happen. That's the most you'll ever have gotten paid. Daddy Dana just has to let you out of your contract. You work for the UFC, you're a b*tch."
Masdival quickly shot his counteroffer asking for $20 million guaranteed which would please UFC as well as his fair share. He further also mentioned that if UFC still denies the fight, he invites Paul to UFC for a 1 fight deal where he will only sort to boxing.
Follow us on Instagram for daily news and updates.