YouTube star Jake Paul wins over Tyron Woodley in a brutal fashion on Saturday night, beating the UFC fighter for the second time in the period of mere four months.
Paul was initially set to face Tommy Fury for his fifth professional fight, but due to a rib injury and chest infection, he was forced to drop out from the bout. Fortunately, Jake managed to get Woodley on board on such short notice who was already trying to get revenge for his last defeat.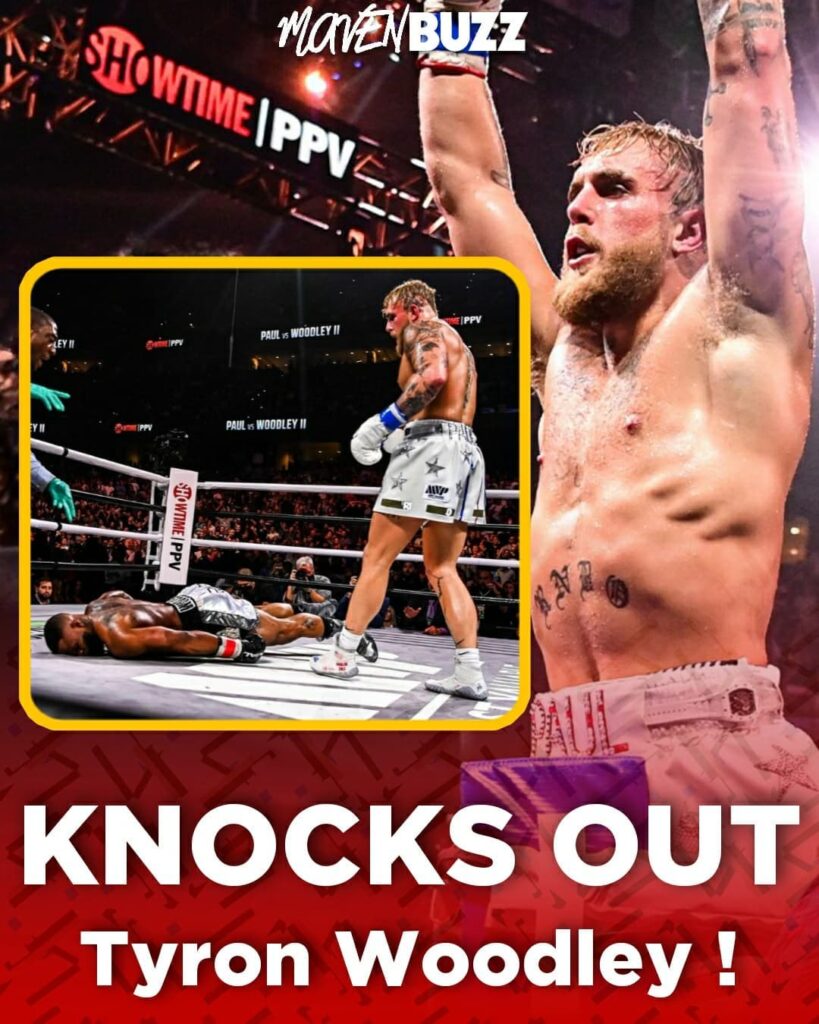 The first five rounds were relatively ordinary and slow. There was a lot of clinching and grabbing which brought boos from the audience. One of the highlights of the fight came when Woodley landed an elbow on Paul which left him with a gash on his forehead pouring blood.
But the momentum suddenly changed two minutes into the sixth round. Just a little distraction from Woodley gave Jake Paul the perfect opportunity to bring the brutal knockout in the sixth round. There was no need for a count as the UFC champ could be seen on the floor cold out.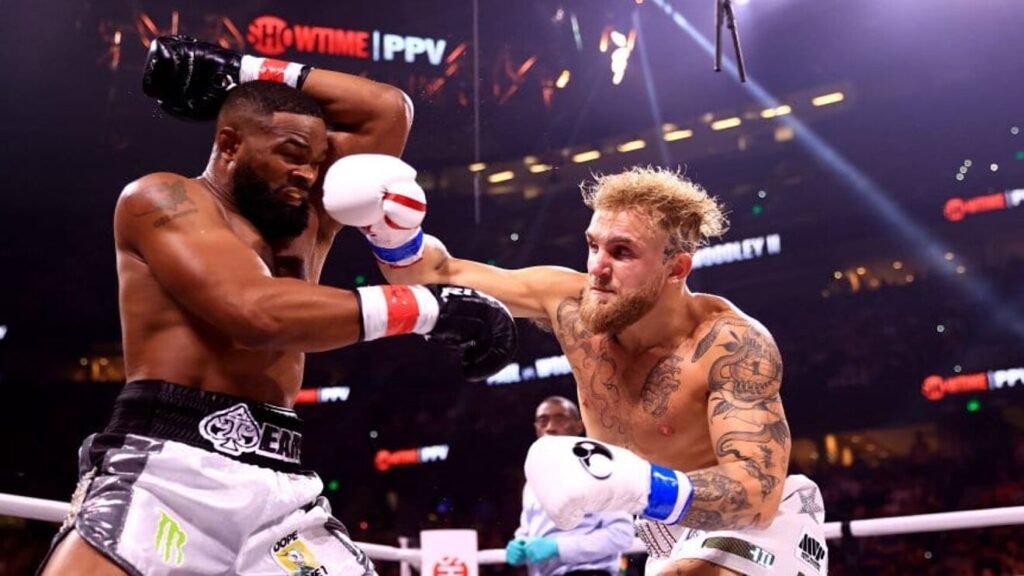 "What now? What now? What now?" Paul screamed into the camera as the referee Christopher Young raised his arm. The ref waved off the fight at 2:12 of Round 6.
"This is as real as it f—ing gets, just like my right hand," Paul said. "I told you I was going to f— him up."
This makes Paul's professional boxing career to unbeaten 5-0 streak. "The Problem Child" has plenty of options for his next fight, but for now, he has earned the title of boxing's disruptor. 
The YouTube star's arch-rival KSI also reacted to his victory through Twitter. Talking about his health updates to his fans after being infected with COVID-19, he wrote, "Covid update, Day 4: Woke up and started to actually feel good and refreshed, then i saw Jake Paul won and felt like shit again. Smh"
Follow us on Instagram for daily news and updates.