Jake vs KSI, the highly anticipated fight of 2020 between two top YouTubers. Last year KSI vs Logan Paul rematch was the biggest boxing fight ever in YouTube history. Unfortunately, Logan lost the match via split decision and since then KSI's been under target of Jake Paul.
Occasionally, Jake has even called out KSI challenging him for a boxing match, but KSI kept avoiding him. Jake paul triumph against Gib on January, knocking him out within 2min 'KSI's next,' Jake said. 'I didn't have to f***ing win by two points. You had to beat my bro by a made call.'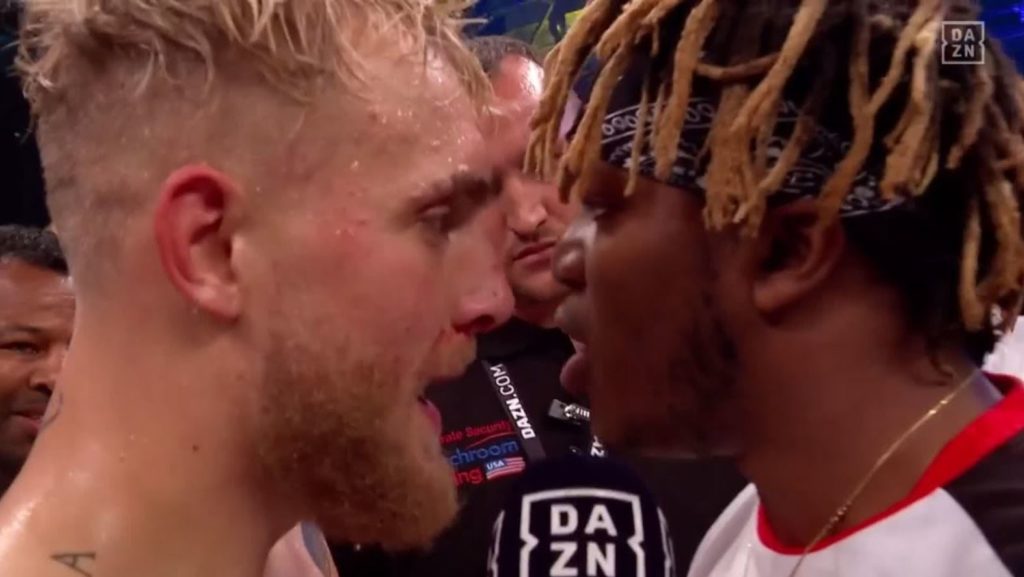 Both Jake Paul and KSI did not hold their feelings during the face off back in Miami, after Jake's win against Gib and fans have been anticipating this fight since then. There're no official announcement been made yet but KSI's boxing coach Viddal Riley disclosed their fight new sometimes back said JAKE PAUL VS KSI BOXING MATCH WON'T HAPPEN THIS YEAR.
However, there's no exact confirmed news, but Jake already revealed a date and place on his Instagram few days back. Jake recently shared an Instagram QnA story announcing about their fight said 'Jake Paul vs KSI' will happen after Quarantine at Madison Square Garden. We do not know whether this was a bluff or not, but by looking at KSI involved in his album promotion and music- their fight soon after quarantine is impossible.
But, both the YouTubers never missa chance to take shot on each other on social media. KSI recently passed a comment on Jake Paul on Mom's Basement Podcast said Jake Paul is the Number one YouTuber I hate and he doesn't know what does pro boxer mean "Jake Paul is number one. His demeanour, how he is. He's racist. The amount of times he says the n-word. He's just an arsehole. Even his latest video of him beating up Eric that doesn't know how to box. And Jake is just fucking him up for no reason. As a pro boxer you should never do that."
Jake has not yet reacted on KSI's statement, although Jake do shared his views on KSI a week ago in an interview with TMZ Sports, said "I have to avenge my brother and knock KSI on canvas," KSI's afraid of him and avoiding him using Music an an excuse "he's just afraid and putting it off as long as possible." Check the video below:
What do you think about both? Is JJ really scared of Jake Paul by looking how prepared he's for their upcoming fight.