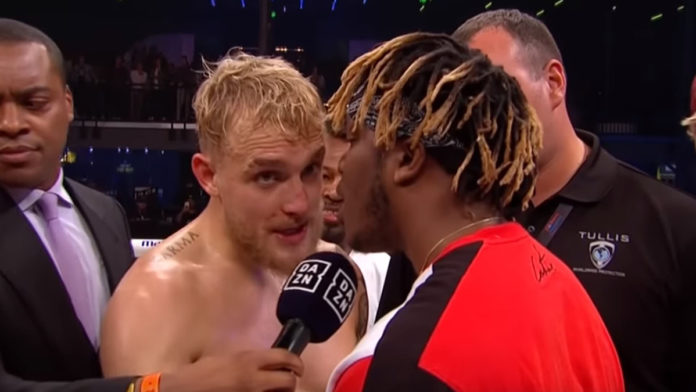 Jake Paul vs KSI is one of the highly anticipated YouTuber's fight in 2020. Jake's eagerly waiting to get into the ring with KSI, kick his ass and avenge his bother Logan Paul. Logan Paul vs KSI were the first YouTubers to step into ring against each other and their rematch turned out to be one of biggest battle between Youtubers in internet history. (Logan lost by spilt decision)
Jake Paul's debut into boxing against his rival AnEsonGib was explosive and dominating, as he won in the first round by knockout (that hardly lasted for a minute).
Jake called out KSI openly challenging him after defeating Gib.
'KSI's next,' Jake said. 'I didn't have to f***ing win by two points. You had to beat my bro by a made call.'
Since then fans were eagerly waiting for this HUGE Fight of 2020. However, KSI's boxing coach Viddal Riley disclosed big news says, Jake vs KSI won't happen this year.
Wait there, Jake recently shared an Instagram QnA story announcing about their fight said 'Jake Paul vs KSI' will happen after Quarantine at Madison Square Garden.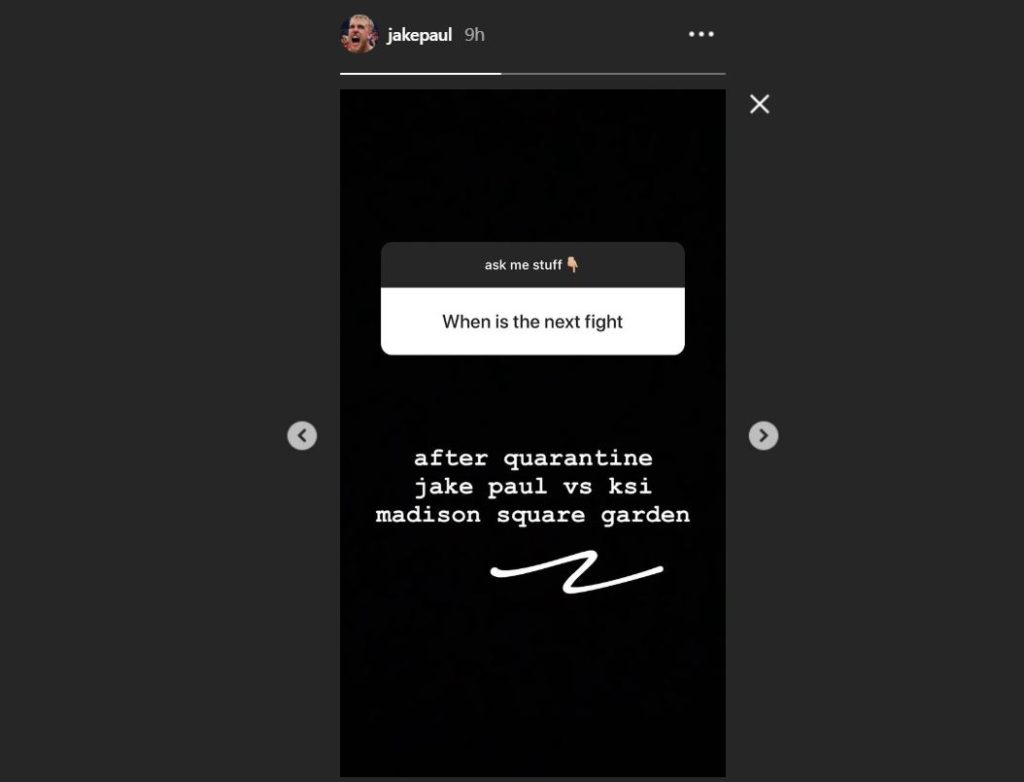 We do not know whether what part of it is true or it's just a tease for people out there. Maybe he's trying to increase the curiosity among people out there at home.
I personally don't think that KSI vs Jake Paul will happen his year as KSI's more into music now and all set to launch his first solo album "Dissimulation" this month.
What's your thoughts on it?
We'll keep you updated, Stay Tuned. Follow us on Instagram for daily news and updates.