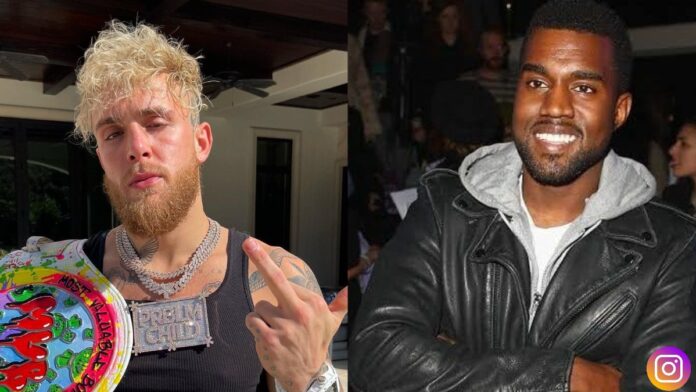 YouTuber turned boxer Jake Paul has more than four million followers on Twitter. He decided to join Kanye in his diss against Pete Davidson by sharing a tweet.
Jake celebrated his 25th birthday on January 17 in style. He took Twitter to take a fierce dig at Pete Davidson on January 19. The latter is Kanye West's diss against Pete Davidson as he is dating Kanye's ex-wife Kim Kardashian. In the song, "EAZY" Kanye dropped a few diss lines. Pete Davidson took it seriously and hired extra security to protect himself against Kanye.
The lyrics of the rap said, ' God saved me from that crash/just so I can beat Pete Davidson's ass'. Refereeing to the same lyrics Jake decided to take a jab at Pete. He tweeted 'Kanye & I on his ass now. Soon to get slapped', this tweet from him soon broke the internet.
The beef between Pete and Jake started in early 2021 when the latter was brought in as the commentator for Paul's bout with Ben Askren. According to Sporting News, Pete said, ' You can tell how professional this event is by them having me here. We are backstage at Jake Paul's dressing room, or locker room if you wanna call it that.
Further, he added saying, ' I think today proves the fact that, if you have enough followers, you can truly f**king do whatever you want. I mean, maybe PewDiePie will cure cancer, and Charlie D'Amelio will become a surgeon.' Later Pete dragged Logan Paul's Impaulsive Podcast saying, ' It was my idea to have him as the host of the event. F**k that guy. He won't do S**t. He won't ever be a part of one of those ever again. F**ked his S**t up.'
Follow us on Instagram for daily news and updates.