2019 was a rough year for Paul brothers,with lots on controversy including KSI vs Logan Paul 2 which did not turn out on their favor.After Logan,now its his younger brother Jake Paul who steps into a ring for boxing match.
Jake Paul is set to face against another YouTuber AnEsonGib(Ali) officially on January 30, 2020 at Miami.This fight is going to be one of biggest fight in Internet history,will broadcast live on combat sports streaming platform -DAZN.
In a recent press conference with Anesongib on January 8th,ended quite funny with lots of trash talk between both the YouTubers. Jake talked about betting his own house on this fight turned out to be true,confirmed during the recent Q/A on his Instagram,where one of his fan said :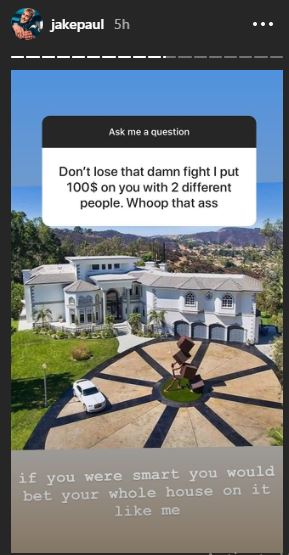 So,its true that Jake bet his whole house on his fight against AnesonGib. During the press conference on Jan 8 when Jake was questioned by Gib "Who do you think .wants to win the most?" in heart…Jake answered – "I would bet my house on it"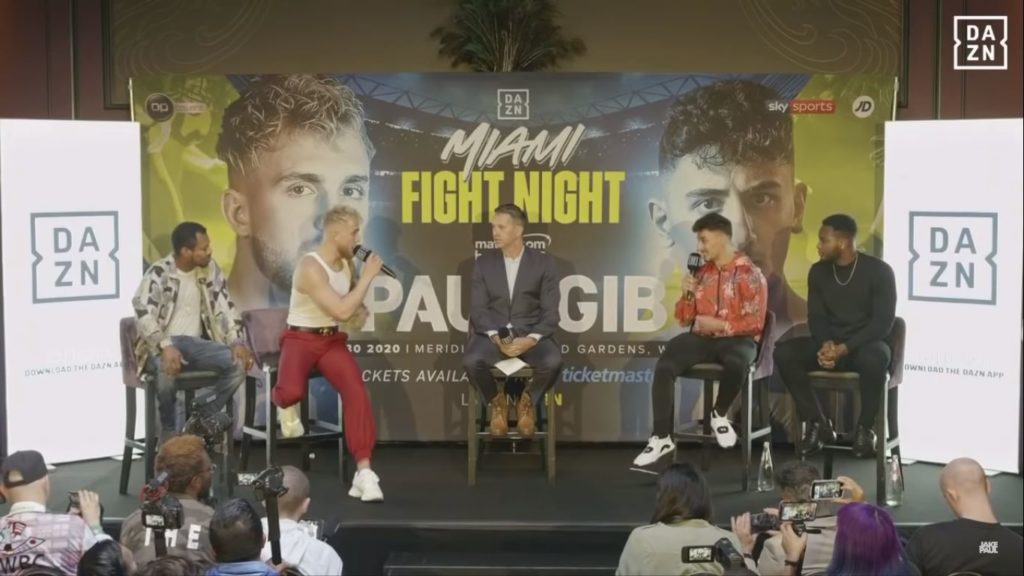 However,its only a few weeks remaining for the fight ,Good luck to both the YouTubers. Stay tuned for more news and updates.