Famed YouTube stars KSI and Logan Paul have set social media on fire by teasing a 'final chapter'. It is still unclear whether the duo will re-enter the boxing ring.
Both Logan and KSI had faced each other twice in the boxing ring. The first match was an amateur white-collar event, while the second match made their professional debuts. The debut fight was held in August 2018, that ended in a draw after six rounds. While KSI won the rematch in November 2019 via a split decision.
Fans of both Logan and KSI have mixed reactions to the announcement on Twitter. While some even made assumptions that it could be related to doing with an NFT. The only clue we could get by KSI's post is that the event will be taking place at 1.00 PST and would be hosted live on Instagram.
For the past few months, KSI shifted his attention to his music career away from boxing. Thereby Paul contested an exhibition fight against Floyd Mayweather in June. Both of them have stayed away from the boxing ring for enough amount of time.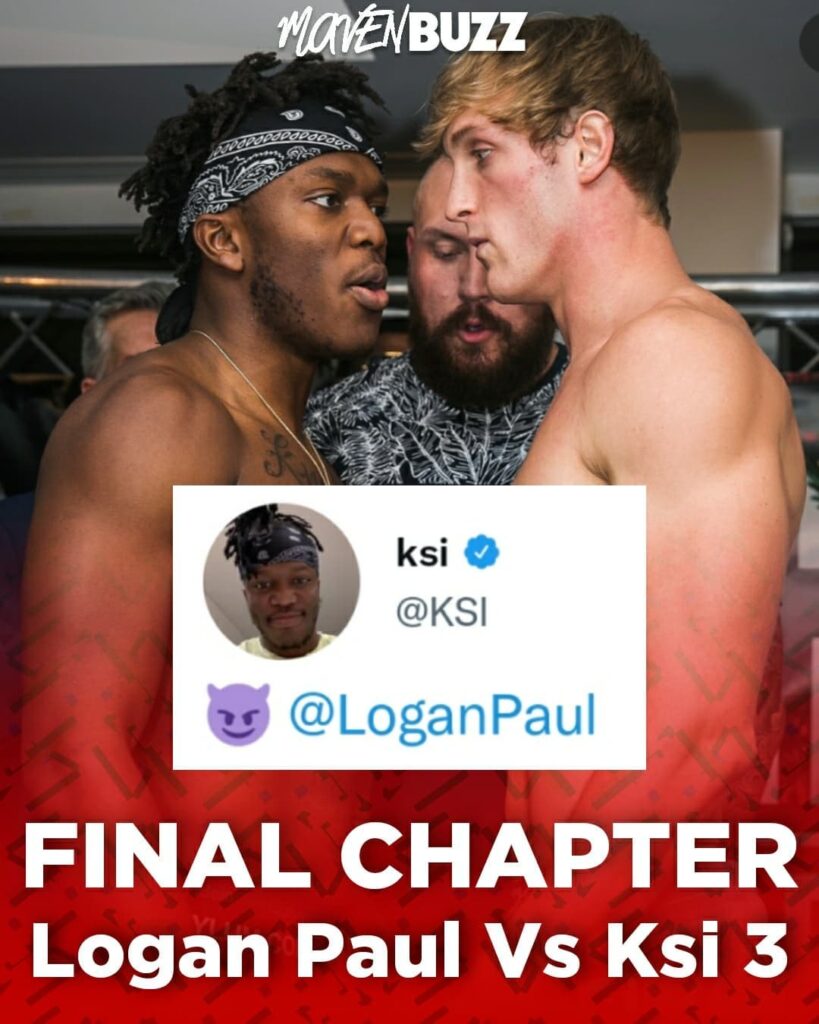 Logan Paul gave a small hint regarding a third fight against KSI. He liked a Tweet posted by Lord Solyman Jami, the tweet said, 'They're announcing something and it's called "The Final Chapter", I assume they're fighting one last time.'
Here are the few reactions from the fans of both YouTube icons, " I think it will be boxing-related but not them boxing", "It's some bs NFT prob", "Sidemen tinder lesgoooo"," Metaverse fight" and "Fortnite 1v1 I hope" etc.
Follow us on Instagram for daily news and updates.