Ted reveals about his new upcoming YouTube channel!
Ted The Stoner talks is the best meme page with 1.2M followers on Instagram. Jitendra Sharma a Chattered Accountant is the mind behind the 'Ted The Stoner' Top Indian meme page on Instagram that often tells us the worst truth.
Ted The Stoner has strong International fanbase being from India and popularly known for sarcasm filled with humor. It may offend you sometimes, but this page is not for someone who easily gets offended! Ted's here with only one intent to change the mindset, that's what his Insta bio reads.
As we all are bored and tired of laying on the sofa during quarantine, Ted started QnA session on his Instagram handle to kill some time. His fans never fail to amaze with funny and philosophical questions asked. Ted reveals about his new upcoming YouTube channel in recent QnA.
"Ted the stoner's YouTube channel coming up in the fairly distant future," says Ted in response to – "Hey Ted!Are there any plans for extending your reach about topics you discuss here???"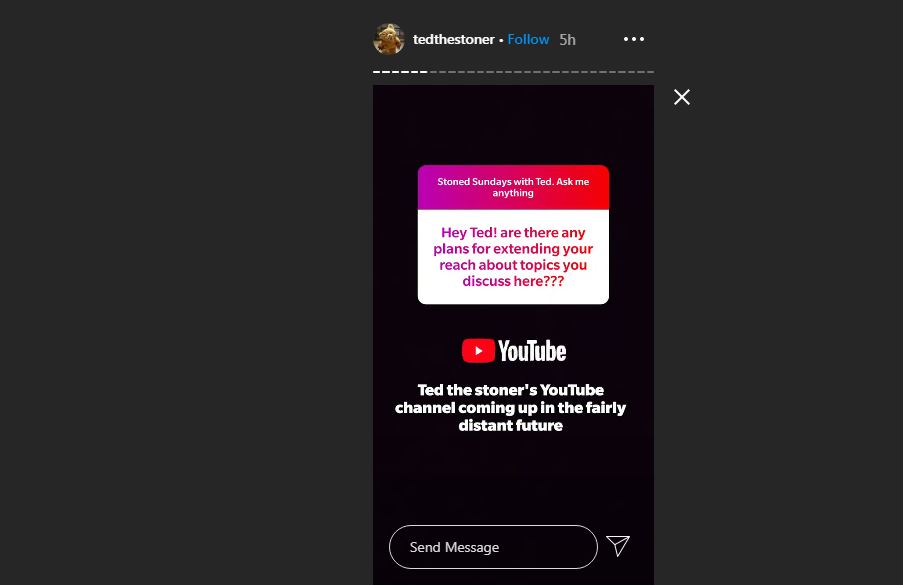 Though the Ted has revealed about his upcoming YouTube channel, there're not much details on it, guess we've to wait until another announcement from TED. Stay Tuned.
Follow us on Instagram for daily news and updates.