There're lots of controversy going on within Indian YouTube Community whether it's Mumbiker Nikhil vs UIC, Lakshay Chaudhary, Mortal and Ghatak, etc. A new controversy rose recently between Gareeb and Animator Bhai, has become a topic of discussion on various channels and groups.
Gareeb (Kunal Saraf) is an Indian YouTuber who recently hit 1M subscribers, popularly known for his commentary and roast videos.
This all started two months back when Gareeb shared an animated video on his channel which was infact a great video and is about to hit 1M views soon. The video was titled as "Mera Pehli bar subway" made fans left wondering – How all of a sudden Gareeb got so good at animation?

Fortunately, the truth is revealed now and shook up many gareeb fans when 'Animator Bhai' brought the curtains down. Yeah, Animator Bhai is a content creator with 10K subscribers on YouTube channel is the original of creator of gareeb's animated video.
Two months ago Gareeb's manager Bunty and Animator Bhai, they came to an agreement for making an animation video which has to be completed in 15 days (approx) and in return Gareeb would pay the amount discussed.
However, Gareeb didn't even pay a single penny to Animator..he also asked for a proper shout-out inturn to forgive the debt. What gareeb does is – he gave a formal shout-out to 'Animator Bhai' in the end of video (no links and proper details provided)
Stealing credits of a creator without paying them the deserved amount for their work is no less than robbery.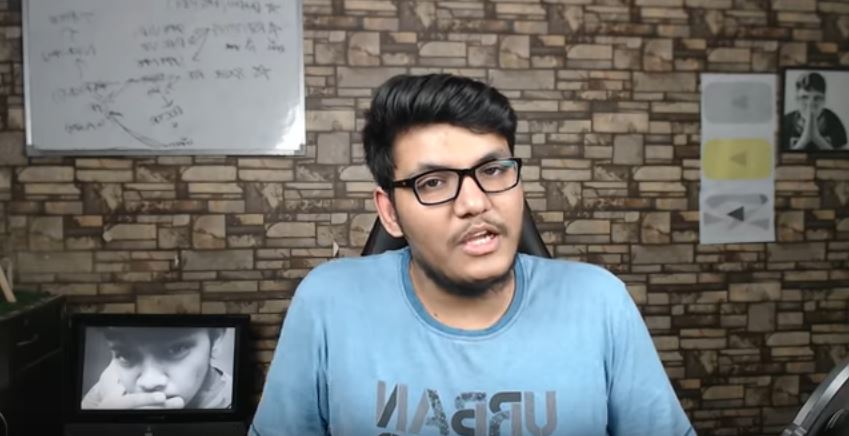 Dank Rishu also shared a video on his YouTube channel trolls Gareeb explaining about the whole incident. The video is titled as "Content Jamadaar – Gareeb."
Exposing Gareeb…Rishu shared screenshots of chat between them where gareeb criticize 'Carryminati' – Gareeb has being featured in carry's live stream multiple times.
Rohan Carippa, popular personality among Indian hip-hop fans is known for lyrics breakdown – gave a voice over in Gareeb's animated video and didn't receive a proper credit. The screenshot between Dank Rishu and Rohan check below: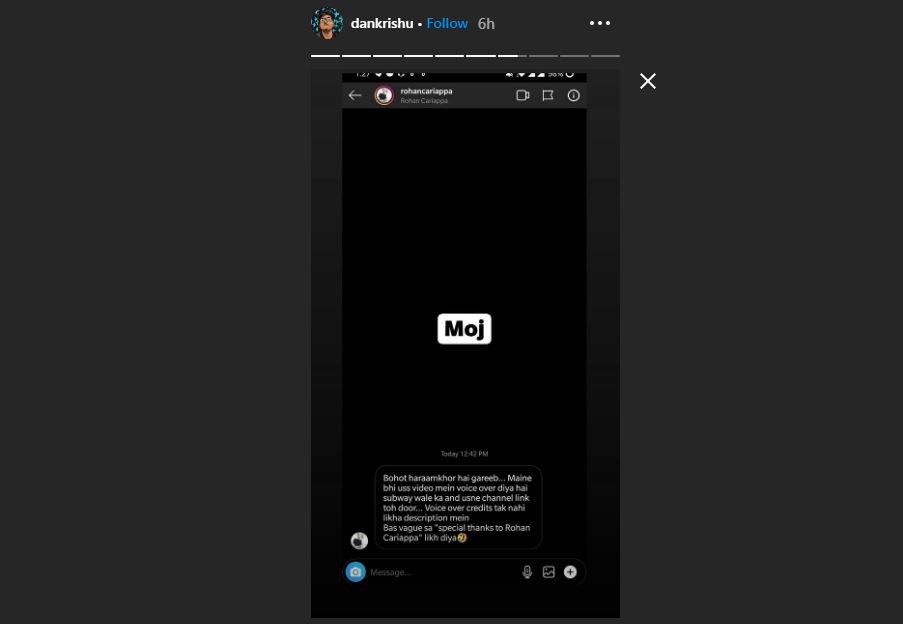 Follow us on Instagram for daily news and updates.