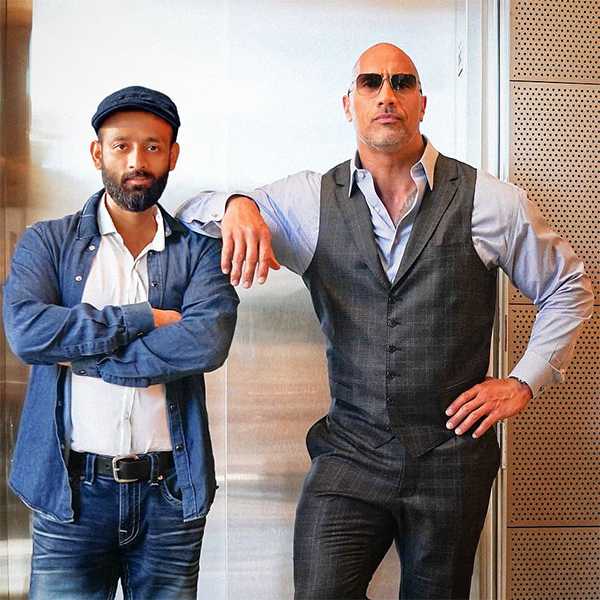 Be YouNick is an Indian Youtuber, creator and influencer with more than 3 million subscribers on his YouTube channel never fails to amaze his fans. He's popularly known for the epic twist in his video, made a huge announcement recently.
Nick took it to Instagram sharing a picture of him with Hollywood actor Dwayne Johnson, announced about the final episode of his International collaboration. He also revealed his first cameo in Dwayne Johnson's upcoming movie San Andreas 2.
The movie has been delayed because of Covid-19 pandemic, explains Nick. He thanked Dwayne revealing he's a fan of The Rock for over 22 years. Be YouNick also went on thanking his teams for support throughout his Journey.
BYN started his International collaboration series and has collaborated with many international creators like Debbie Sath, Anja Ferreira, Evelyn Gonzales and Simmi Singh.
From Dombivli-to-featuring in Hollywood Movie alongside The Rock, Be YouNick has come so far and we wish him all the luck in his Journey.
Follow us on Instagram for daily news and updates.