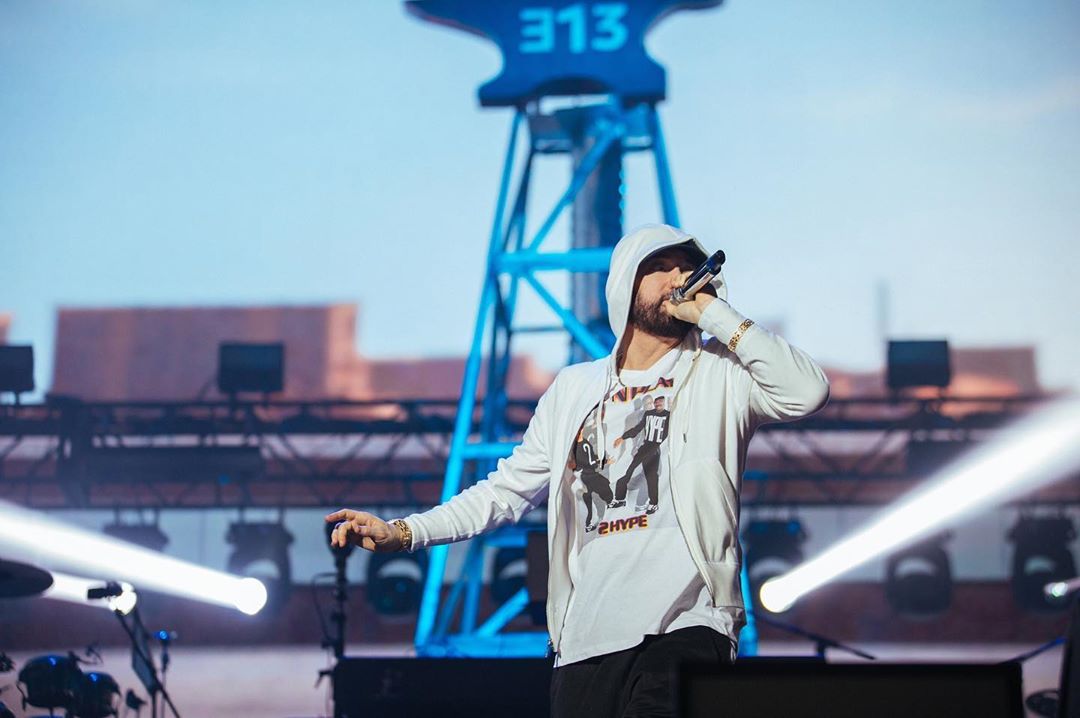 Eminem (Marshall Bruce Mathers ) is a 47-year old American rapper, songwriter and music producer.Eminem is one of the most successful Hip-Hop artists of the 21st century.The last album we heard from Eminem was Kamikaze in 2018.
Marshall Mathers surprinsingly drops his 11th studio album 'Music to be Murdered' at midnight without any due announcement.The midnight surprise music album consist of 20 songs assisted with renowned singers like Ed Sheeran, Q-Tip, Anderson .Paak, Black Thought,Juice WRLD (21-year old rapper who died recently).
Here are the list of 20 songs:
Premonition (Intro)
Unaccommodating (Ft. Young M.A)
You Gon' Learn (Ft. Royce da 5'9" & White Gold)
Alfred (Interlude)
Those Kinda Nights (Ft. Ed Sheeran)
In Too Deep
Godzilla (Ft. Juice WRLD)
Darkness
Leaving Heaven (Ft. Skylar Grey)
Yah Yah (Ft. Black Thought, ​dEnAun, Q-Tip & Royce da 5'9")
Stepdad (Intro)
Stepdad
Marsh
Never Love Again
Little Engine
Lock It Up (Ft. Anderson .Paak)
Farewell
No Regrets (Ft. Don Toliver)
I Will (Ft. Joell Ortiz, KXNG Crooked & Royce da 5'9")
Alfred (Outro)
The track is out now and available to stream on audio and video platforms like Spotify and YouTube.