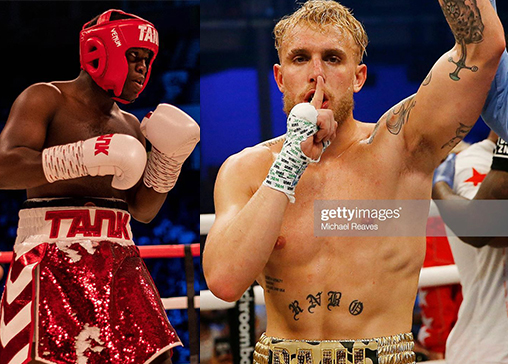 Two Star YouTubers, Jake Paul and Gib clashed on January 30, at Island Gardens in Miami. Both have been at each other's throat since the KSI vs Logan fight last year.The fight being announced officially in December by DAZN, resulted into Gib's loss.
Jake Paul won against Gib in the first round, shove a heavy blow on Gib's face knocking him down. The fight ended quickly before even things could escalate.
Deji, KSI's brother, promised to finish Jake Paul after his win against fellow YouTuber AnEsonGib. Jake won this fight easily in the first round .
Where ,Deji previously lost to Jake Paul when they fought back in 2018.However, Deji made a bold move,asking for a rematch, with a series of tweets and stories on Social Media,writes ; "Lemme fight Jake again, I promise I will finish him this time!"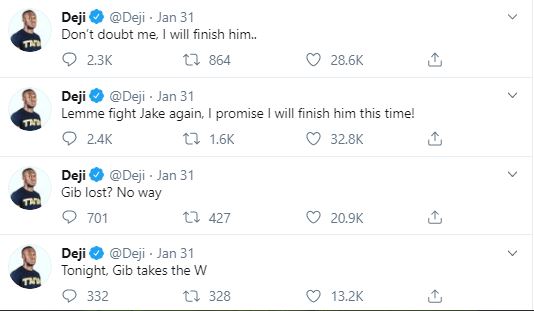 He went to say "Don't doubt me, I will finish him.."
Jake Paul challenged 'KSI' right after his win, who triumphed against his brother Logan Paul. 'KSI's next,' Jake said. 'I didn't have to f***ing win by two points. You had to beat my bro by a made call.'
We may get to see a big fight 'Jake vs KSI' soon. Now,if this happens,surely its gonna be huge !
Follow us on Instagram for more daily updates and news.