'Ashana Sule' is an Indian YouTuber known for her Indian and International Vlogs on her YouTube channel with 74.3k subscribers. She's one of India's fastest growing YouTuber.
Ashana shared a picture on her Insta story writes; she wants to be in a 'Reality House' by Kianandjc, a reality show like a Big Boss for YouTubers and content creators. She express how badly she wants to be in a show, also asked her fans on Instagram to comment and tag her in Kianandjc's recent post.
She says- "Guys!! I've been a fan of @kianandjc since YEARS & love their new series called the 'Reality House' They are currently casting for season 3 & I would LOVE to be on the show."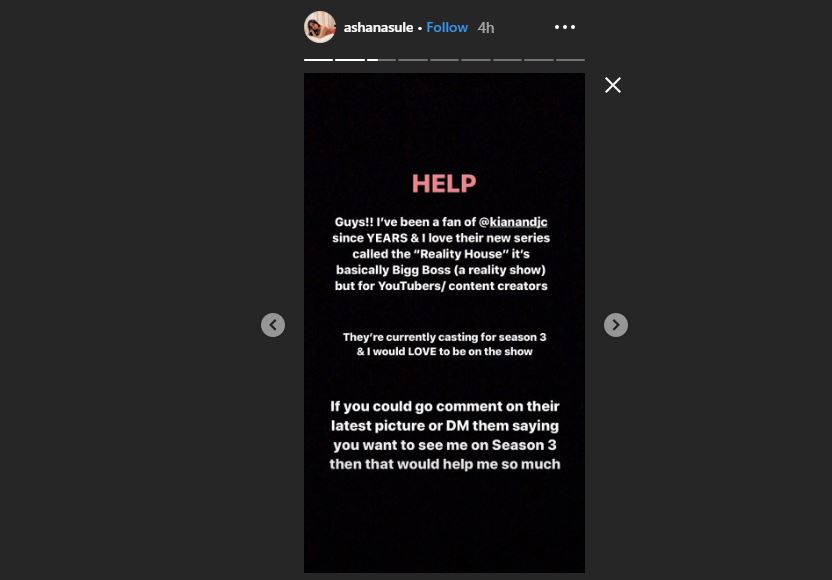 Lots of fans commented and tagged her, it's only a matter of time now. Stay Tuned will Keep you updated.
Follow us Instagram @MavenBuzz for daily news and updates.