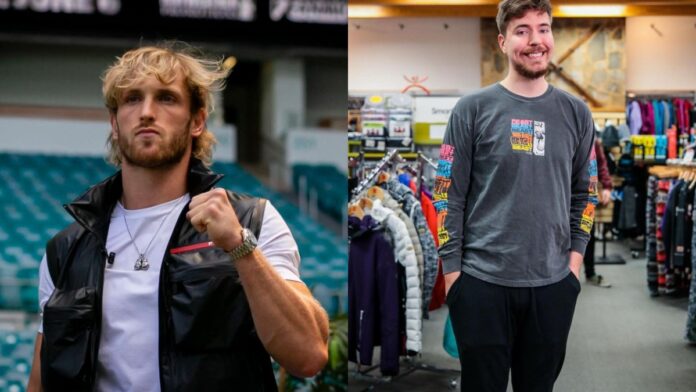 MrBeast and Logan Paul are arguably two of the most popular YouTubers on the internet. And the duo teasing a potential collab has taken the fans by surprise.
Jimmy Donaldson, more popularly known as MrBeast who is known for his expensive stunts, challenges and giveaways. He is also the co-creator of Team Trees, which raised $22 million dollars to plant trees.
The YouTuber has surprised random people walking down the street as well as his fans with unbelievable money loaded stunts. He recently also teased the possibility of launching his own chocolate bar.
Another YouTuber known to be pulling off crazy stunts is none other than Logan Paul. His earlier announcement of fighting the undefeated boxing champion Floyd Mayweather was one of the few which shook the whole world.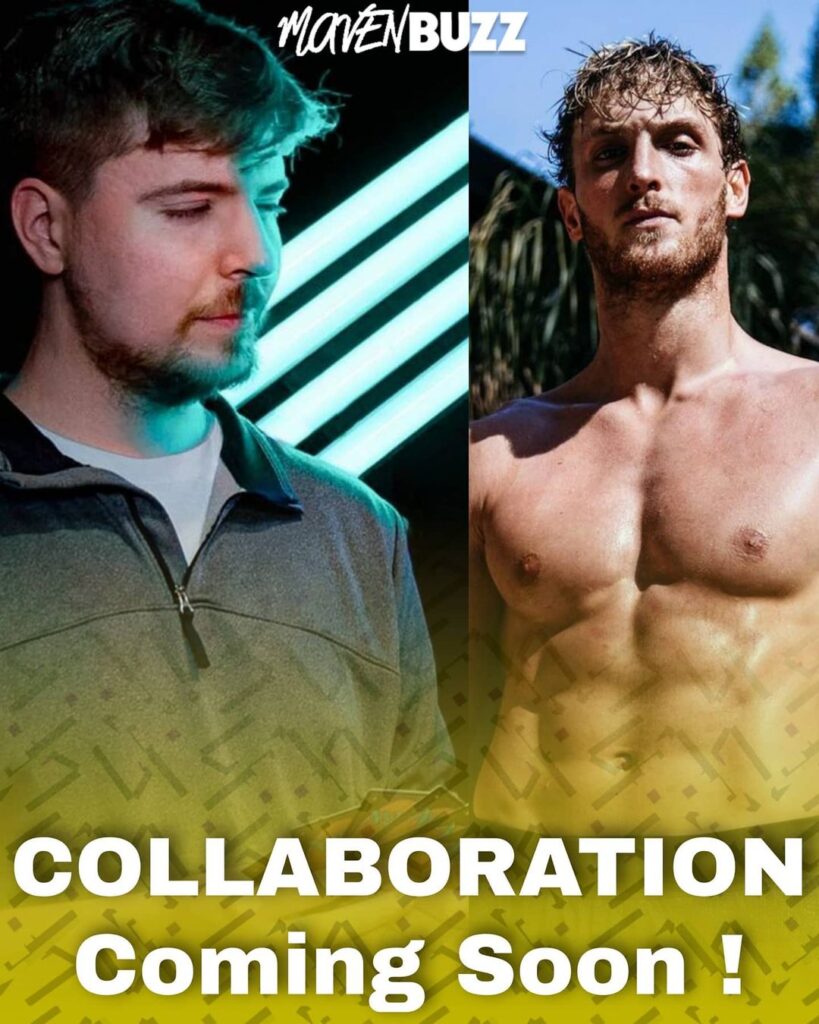 Logan Paul recently also hinted at a collaboration with KSI and his fellow Sidemen YouTube group. Even the British YouTuber has teased the possibility of collaboration happening.
But on the recent Instagram post of MrBeast, which shared the rules about his new video. The rules said that "1.) Whoever punched the hardest won $30,000 2.) I put $1,000,000 in a watermelon and if u smashed the right one, you kept the $1,000,000 3.) I let a random person split $20k with someone they've never met or keep it all for themselves"
These were some of the usual things MrBeast does in his YouTube videos. But something which caught everyone's attention was Logan Paul commenting, "Invite me next time" under the post.
Surprisingly the philanthropic YouTuber responded saying, "I got something big planned for you."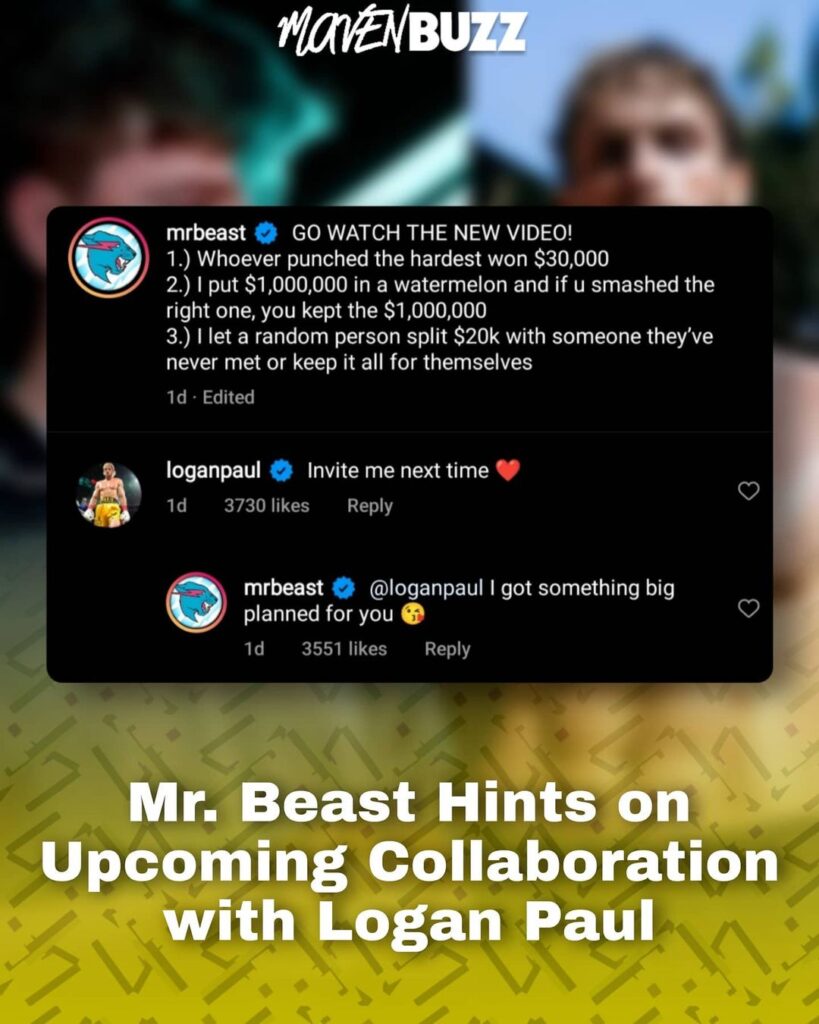 Are we about to see a YouTube collaboration between MrBeast and Logan Paul? Only time could tell.
Follow us on Instagram for daily news and updates.