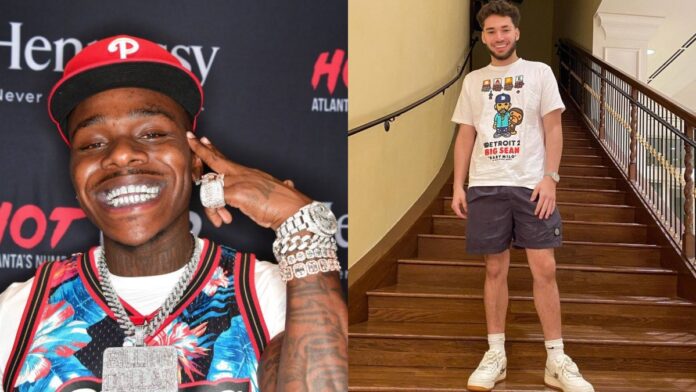 The Top Rap Song winner at the 2021 Billboard Music Awards, for "Rockstar" DaBaby hints at collaboration with rising Twitch streamer and rapper Adin Ross on Instagram live.
DaBaby is one of the biggest music forces in the present era. He has became a consistent name on the BillBoard charts with every new song and aims to continue his success in coming years.
Recently he hosted an Instagram Live for his viewers where he invited Adin Ross to join the stream. The duo talked about the latest news trends and other general stuff.
During the Instagram live, Adin, being a Twitch streamer, popped the topic of the streaming platform and asked the popular rapper if he is familiar with it. DaBaby described it as a place where all the people stream games..
Adin went on to explain that the platform is more than just for video games streaming, it can host IRL streams which he did recently, and was caught driving while using a phone for which he received a Twitch ban.
The Twitch streamer said that he is also a rapper and wants DaBaby to come in on Twitch just for the community. As he agreed to the request, Adin mentioned that he will hit him up in the DMs and will come by to Miami for a meet.
Follow us on Instagram for daily news and updates.