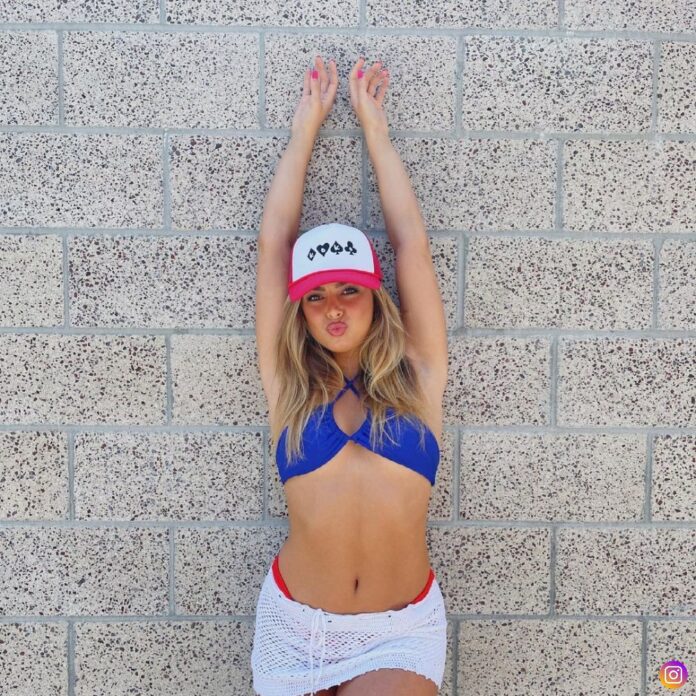 TikTok star Addison Rae was slammed with a massive backlash after she made an appearance on UFC. Twitter has been on rant since the star had revealed that she will be acting as a reporter for the event.
On 9th July, Addison took to Twitter to announce that she will be taking upon the role of a reporter at the UFC event. Sharing a picture,Addison was seen holding the mic while posing in her green dress alongside the UFC interview wall. The TikTok star wrote, "I studied broadcast journalism in college for 3 whole months to prepare for this moment."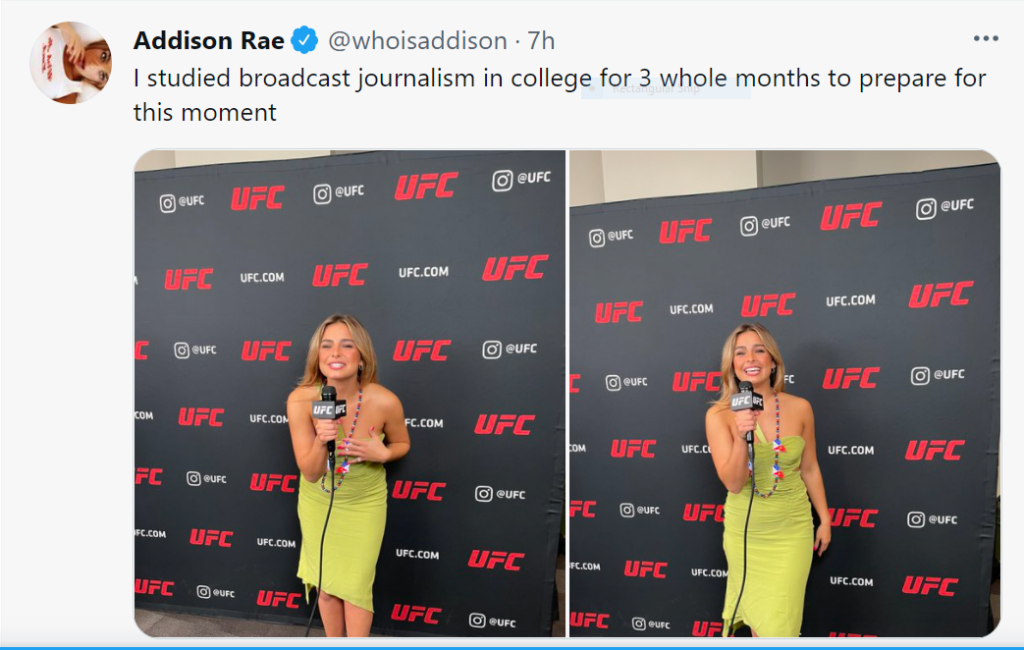 Also, the UFC Twitter page shared a clipping of Forrest Griffin introducing a new boxer to the mix, who was none other than Addison Rae herself.
Forrest Griffin who is a former UFC light heavyweight champion and currently serving as the VP of Athlete Development at the UFC Performance Institute. In the clip he claimed that Addison is the best talent he has ever seen.
"I got the chance to work with Addison Rae and coach her, and she is probably the best talent I have ever seen. She is now a fighting expert."
Both of these news caused a major backlash over the TikTok star Addison Rae on Twitter. Fans were not happy with the influencer taking up the role of reporter while other more educated journalists deserved the position.
The Internet was upset as people were working relentlessly for the degree let alone about the job, but Addison was stealing the position just because of her online popularity.
Addison Rae is an American social media personality and the second most followed individual on TikTok. Recently she was announced by Forbes as the highest paid TikTok star. The social media influencer also tried her hand on music industry with her debut release with 'Obsessed.'
Follow us on Instagram for daily news and updates.