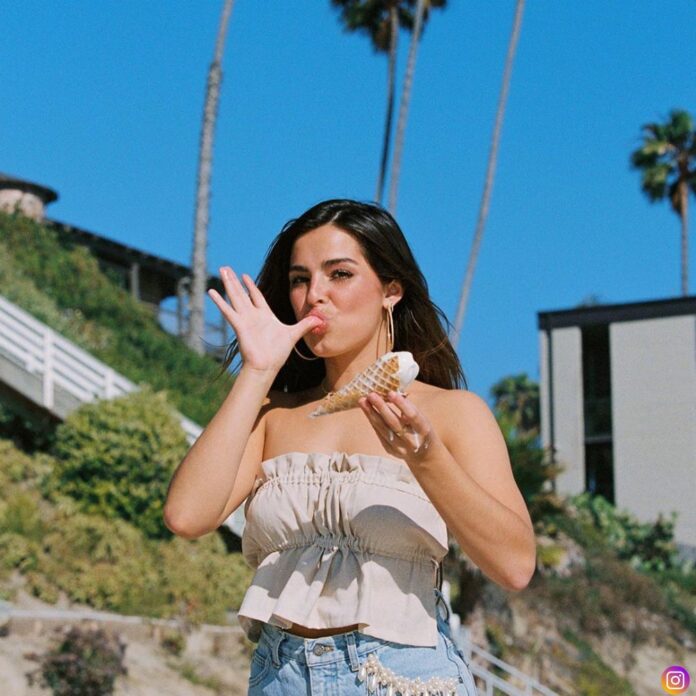 Addison Rae has recently announced that she is launching ITEM beauty, which makes her the first on the platform to launch their own full beauty brand.
The beauty line promises to be dermatologist-tested, "clean," cruelty-free and vegan. This will cause a huge increase in sales to the Gen Z market who have made this their priority.
As with the statement of President Donald Trump, the future of TikTok looks uncertain. But the creators who already became a huge sensation are now trying other platforms to earn.
Now, Addison Rae leads the new list of the top-earning TikTok stars. She has generated income about $5 million for the 12 month period ending in June 2020, according to a report from Forbes.
With 54 million followers, Addisson earns more than Charli D'Mello (the most followed on TikTok with 77 million followers), who ranks No. 2 with estimated earnings of $4 million for the same timeframe, Forbes estimated.
Addison Rae Easterling, commonly known as Addison Rae is an American social media personality and a dance who is very popular on TikTok. She is the second most followed individual on TikTok with accumulation of more than 3.1 billion likes and 54 million followers.
Follow us on Instagram for daily news and updates.