American TikTok sensation Addison Rae has been named one of the Top 10 Female Singers of All Time alongside huge names like Adele, Mariah Carey Lady Gaga and Beyonce.
Addison Rae is one of TikTok's most followed content creators with more than 85 million followers and has garnered humongous 5.5 billion likes. She recently upgraded herself from being famous as a TikTok star to attending Met Gala 2021 and walking on red carpet.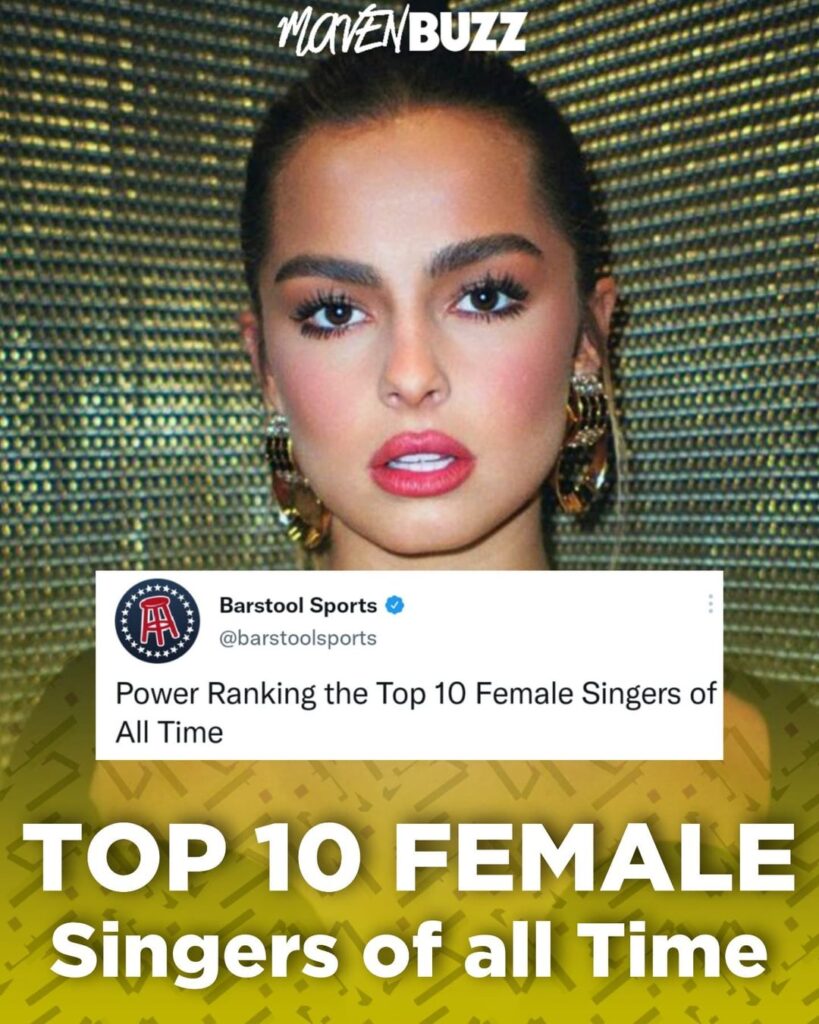 She recently dropped her debut single title 'Obsessed' which received huge appreciation from the internet.  The single has amazing cinematography directed by Diane Martel, produced by Missy Galanida, and choreographed by Calvit Hodge.
Addison Rae's became  trending on Twitter as the internet celebrity made a surprise appearance on the "Top 10 Female Singers of All Time" list. She managed to outrank many popular singers of the country with her talent.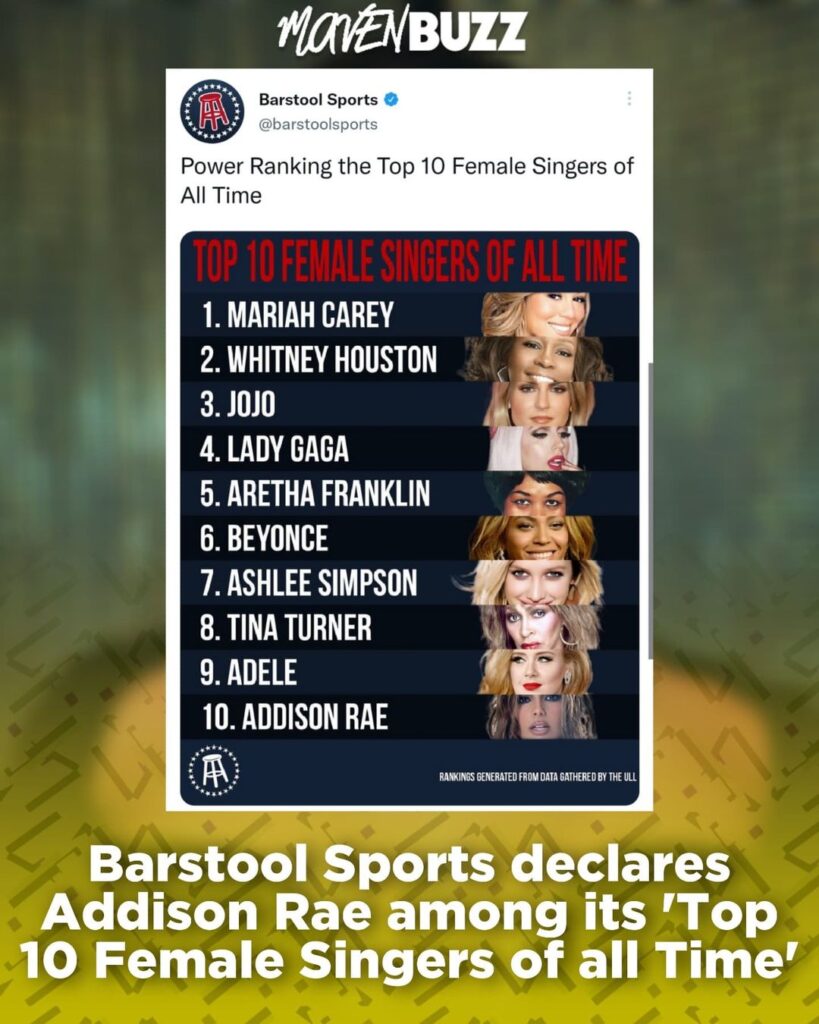 The rankings are generated from the data gathered by the ULL. Mariah Carey secured the top spot with Whitney Houston being in the second place followed by JoJo, Lady Gaga, Arethra Franklin, Beyonce, Ashley Simpson, Tina Turner, Adele, and finally Addison Rae. 
While many of her fans appreciated her for achieving this feat, other didn't like the ranking of the list. Netizens questioned the minds of people who made the list.
Follow us on Instagram for daily news and updates.