We all have seen more than once Zomato's YouTube ads and TV ads, but now these creative ads are being more monotonous and repetitive. Irrititated by this many people took this to Zomato's social media page and made fun of the brand for its Butter Chicken ad.
Surprisingly, ZOmato took the criticism pretty well and came up with a rather smart idea that will not only help it come up with some campaign ideas, but also help the brand win some credits to organize a contest for its users.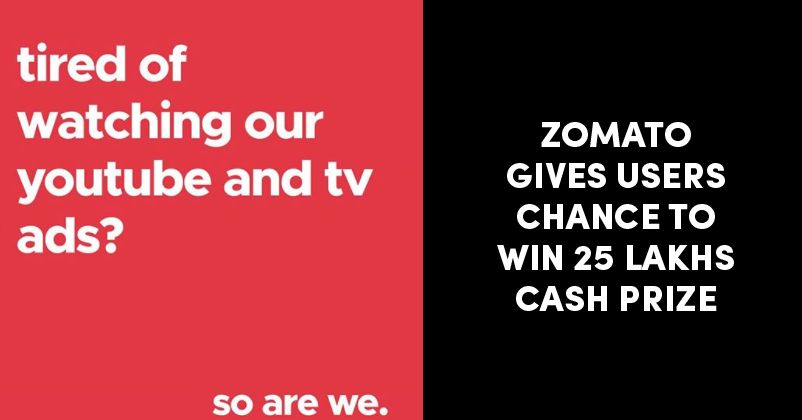 The brand took on its Instagram page and admitted that their "YouTube ads suck!" And to fix the damage done, the brand has organized a contest for the consumers to send their creative ad ideas.
Users can send their entries by uploading their made ad which is needed to be less than one minute on Instagram with their given hashtags before 2nd of October. The best entry will win INR 25 lakh and the same ad will be aired on television as well as on YouTube. To consolidate as many people as possible there are 2nd, 3rd and 4th prizes as well.
One of the criteria for judging the best ad will depend on the likes the ad sees amasses on Instagram. The creator is also required to follow all the social distancing guidelines. Winners will be announced 7 to 10 days after the closing date.
Follow us on Instagram for daily news and updates.