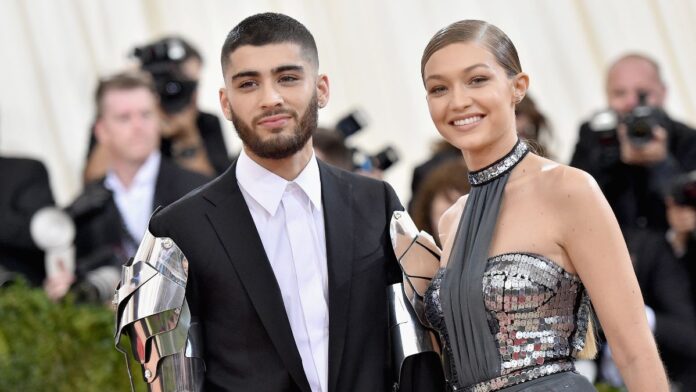 The couple who started dating in 2015, officially called it quits in 2018. However, Gigi and Zayn came back together just before the December break. The couple confirmed their pregnancy in April amid the lockdown. Hadid later went on to share photos from her maternity photo shoot. The pictures went viral on social media in no time.
Handsome singer Zayn Malik and his supermodel girlfriend Gigi Hadid have now become parents. Gigi Hadid gave birth to a baby girl and Zayn Malik shared her first picture on his Twitter account this Thursday morning.
Announcing the birth on Twitter, Malik, 27, shared a black-and-white picture of the baby girl's tiny hand clutching his finger. He wrote along the picture, "Our baby girl is here, healthy & beautiful".
"Grateful to know her, proud to call her mine, & thankful for the life we will have together" he added.
Gigi Hadid also shared a picture of her new born on her Instagram account where she announced her birth and wrote a line which will melt everyone's heart. Alongside the image of her and the baby girl she wrote, "she's already changed our world. So in love".
While Gigi and Zayn expressed her emotions on welcoming her daughter, they are yet to reveal the name of their daughter.
Follow us on Instagram for daily news and updates.