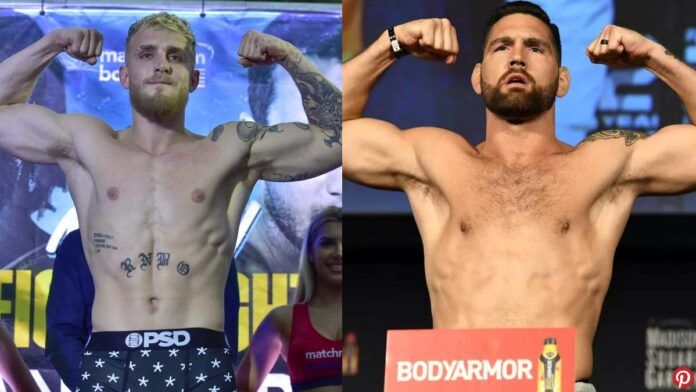 Ever since Jake Paul knocked out former NBA player Nate Robinson on the Mike Tyson vs. Roy Jones Jr. undercard he has become a massive star in fighting world.
But since the announcement of Floyd Mayweather vs Logan Paul had been made official and public, Jake is continuously tyring everything to grab everyone's attention by doing outrageous stunts and acts.
The YouTuber has since been aggressively calling out Conor McGregor and Dillon Danis. Fighters like Nate Diaz and Amanda Nunes have since called him out.
Now even the ex-UFC champ Chris Weidman has been added to the list. Weidman warned Jake for calling out McGregor and tweeted, "As punchable faces go, this might be the most punchable I've seen."
Jake was quick to respond and blasted the former champion for being knocked out five times in his last seven.
"the most punchable face that hasn't been punched 1 time in 2 fights. VS the face that got TKO/KO'D 5 times in your last 7 fights," Paul responded.
Showing his wise approach to the situation Chris said that the way he is boasting himself by just winning against two amateurs will regret him against an actual fighter.
"Your 2 wins against amateurs are cute…you'll regret letting your big mouth get you in the ring with an actual professional FIGHTER," he tweeted.
Follow us on Instagram for daily news and updates.