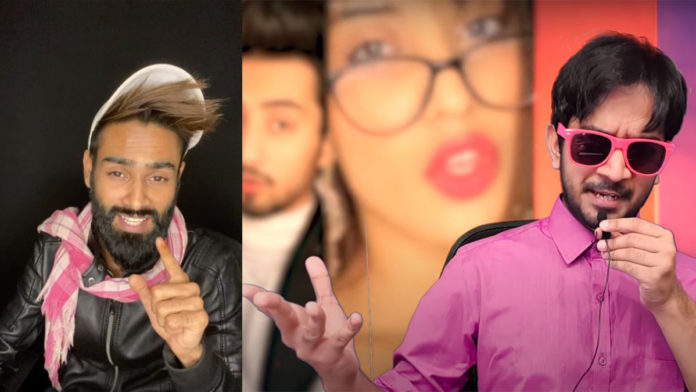 YouTube is a major video sharing platform that has taken the world and has led to a rise of video content creators in various fields like – music, sports, gaming, beauty, food and many other.
On the other hand, TikTok which entered video sharing market few years back also has become one of largest video sharing platform attracting millions of creators worldwide. Tiktok soon became one of the most downloaded apps on mobile devices dominating Instagram.
YouTube and Tiktok both are the brands at their own respective places and the official controversy between them is out of the question.
However, recently the controversy between the Indian creators of YouTube and Tiktok arise to prove who's better.
As we all know, Tiktokers have been a part of roast videos since long and creators never miss a chance to roast their cringe videos on YouTube. Likely, one of top Indian YouTuber "Elvish Yadav" uploaded a tiktok roast on his YouTube channel which light up the controversy between YouTube and TikTok.
In contrary to this, Tiktokers like "Revolver Rani" and "Amir Siddiqui" took it on their social media to sharing a video against YouTubers – trying to prove their point that they're also a content creator .."Tiktok and Youtube is like Upsc and IIT," said Revolver Rani. She also accused YouTubers for body shaming,
In order to support her, Amir Siddiqui also posted a video says "Humare hi videos se views la rahe ho, paise kama rahe ho or humare hi videos ko cringe bol rhe ho."
Now both their videos already caught the attention of many but our Top Indian YouTubers like Carryminati, Ashish Chanchlani, Bhuvan Bam haven't reacted to them.. but audiences already targeted both in the comment section flooded with criticism, trolls, etc.
Though "Lakshay Chaudhary" and "Saiman Says" well-known YouTubers from community took shots on these two by sharing a video on YouTube. Lakshay said, "Copright ki baat vo kar rhe hai jinki har tiktok music ka video copyrighted hota hai"
Saiman – Tiktokers do make some good content but is overshadowed by shit contents *Plays Amir's lip sync video later* haha he's good at it.
Flying Beast also passed his comment on YouTube vs Tiktok said – this is going to be huge now. Well, we do not know whether it will or will not. But it has already become a matter of discussion now. What do you think?
Follow us on Instagram for daily news and updates.