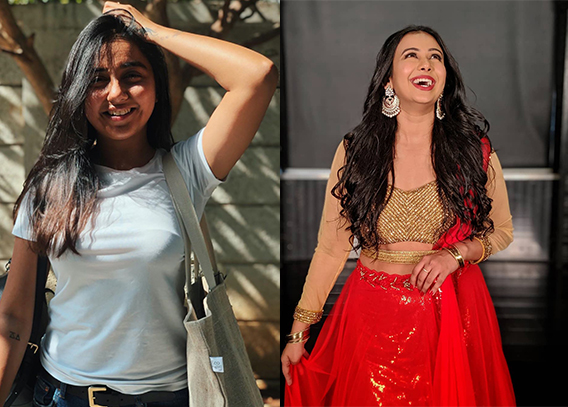 Mostlysane (Prajakta Koli) collaborated with co-founder of 'teamnach' Nicole Concessao, training under guidance, maybe for an upcoming dance video. Prajakta uploaded a picture on Instagram, revealing herself with an Indian dancer, both posing in a cozy outfit. The caption on post reads : "@nicoleconcessao is a teacher who's validation I neeeeeeed!"
Nicole Concessao praised Mostlysane in her comment section, writes "shake it! What a quick learner you are."
We'll get to see them 'rock on beat' soon. They haven't revealed much details on it. Stay tuned for more updates.
Mostlysane (Prajakta Koli) is one of avid content creator in India. A 26-year-old Prajakta is a popular Indian YouTube personality known for known for Vlogs, comic and lifestyle videos. She has more than 5M subscribers on YouTube.
Follow us on Instagram for daily news and updates.