YouTube had to face heat from the netizens this Sunday for taking a sly shot at its very own content creators who have brought the platform where it is now. As soon as the tweet went live, the whole of YouTube community and netizens started trolling the platform.
The deleted tweet came on to the creators and mocked for spamming their videos and wasting time of viewers with sponsored content or something irrelevant.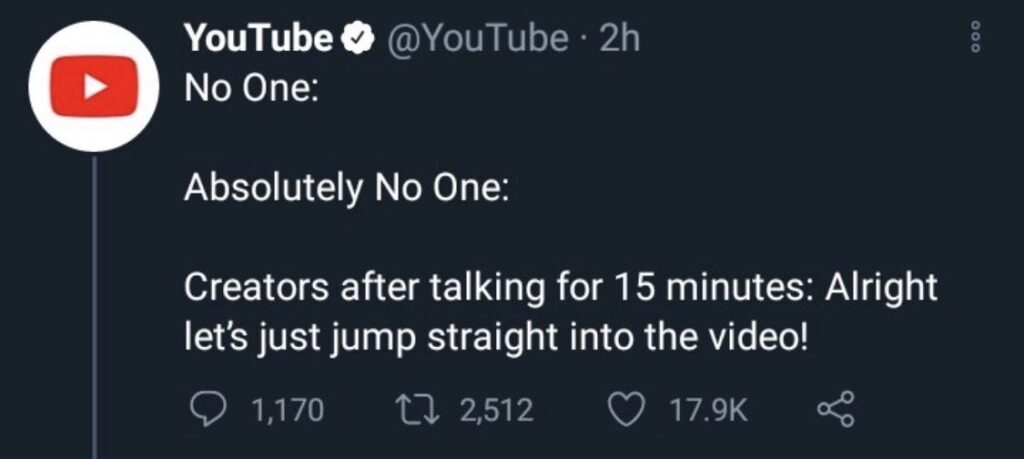 After getting all the hate, YouTube realized their mistake and quickly deleted the tweet. In its clarification YouTube stated that the tweet was intended in good faith and not to hurt anybody's sentiments. It also admitted that the tweet "missed the mark" and issued an apology.
After just two hours in the social media sphere, the tweet was taken down by YouTube, but that didn't stop screenshots from being taken and distributed throughout the internet for all to see.
Follow us on Instagram for daily news and updates.