Gunna and Young Thug are among 28 people associated with YSL. The members of YSL have been charged in a 56-count indictment on Monday, according to WSBTV's Michael Seiden.
Young Thug was taken into custody after the home he was at was raided and is being held at Fulton County Jail. He is charged with conspiracy to violate the Racketeer Influenced and Corrupt Organizations Act (RICO) and participation in criminal street gang activity. The conspiracy charge stems from an alleged incident that occurred in 2013 January while the gang charge is connected to an alleged offense from 2018 May.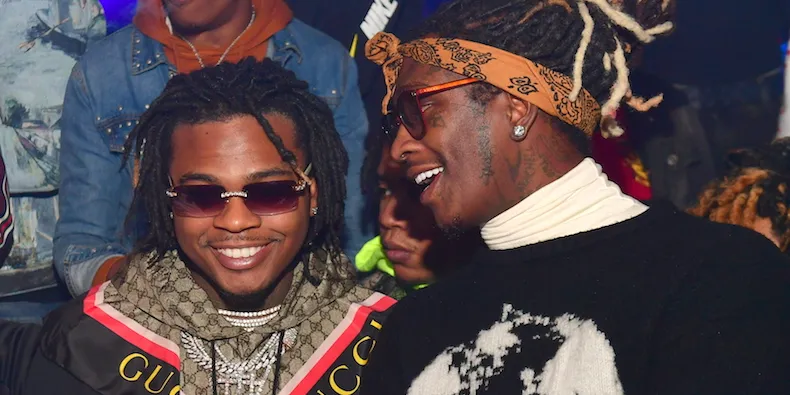 Gunna has reportedly been charged with one count of conspiring to violate RICO. Young is arrested for renting a car that was used in the 2015 murder of 26-year-old Donovan Thomas that also saw two others wounded in the drive-by shooting. Christian Eppinger was arrested earlier this year in the shooting of an Atlanta police officer. Eppinger and Antonio Sumlin asked Thug for permission to make an alleged second attempt on YFN Lucci's life according to WSBTV.
Peewee Roscoe was also named in the indictment alongside Gunna and Young Thug. He was charged in the 2015 shooting of Lil Wayne's bus. Other changes in the indictment include attempted murder, and theft. In February Lucci was allegedly stabbed while at Fulton Country Jail. WSBTV said, "The indictment includes charges of conspiring to violate the Racketeer Influenced and Corrupt Organizations (RICO) Act, murder, armed robbery, participation in criminal street gang activity. The 56-count grand jury indictment charges 28 members and associates of Young Slime Life or "YSL."