WWE Superstar Sami Zayn recently announced that YouTuber turned professional boxer Logan Paul will be featuring as his guest of honor at the red carpet premiere of his documentary last Friday on Smackdown.
This was Logan's first appearance on WWE for which Sami promised a big number of viewership. With this he also agreed to fight Kevin Owens at the Wrestle Mani 37 which will be happening on 10th and 11th of April.
In an recently shared video, Sami Zayn shows up to Logan and his brother Jake Paul in the middle of a sparring session. Logan proceeds to introduce Sami to Jake to which both the stars bumped their glove.
Sami goes on to brag about how good his trailer did because of Logan's endorsement and goes on to propose the idea of the three of them sparring together during Wrestlemania 37.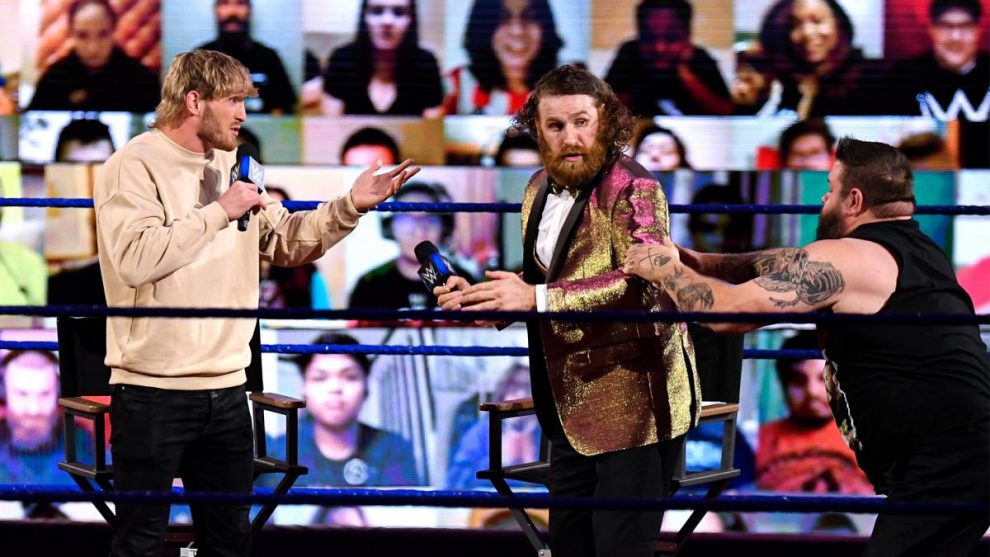 Logan confirmed that he will be present at Wrestlemani 37 on one of the episode of his Impaulsive podcast. "Ready? Ready? Tampa, WWE. Miami, train with Jake. Back to Tampa for WrestleMania, WWE. Atlanta for Jake's fight. Maybe a little New York like in there for just for s*** and gigs. Puerto Rico, training to beat the best fighter," he said.
 Zayn's documentary shows a conspiracy lodged against him by WWE. He's had camera crews following him around for weeks, documenting his every move in which he has recorded some things that might prove the conspiracy.
Follow us on Instagram for daily news and updates.