Emiway Bantai, one of the popular Underground rapper and Songwriter is popularly known among Indian audiences. Bantai has become a brand now whether its Social Media, YouTube or Live event he's hustling everywhere.
Bantai who lately dropped 'Firse Machayenge' following the popularity of Machayenge has crossed millions of views and like. He announced a NEW HOLI SURPRISE TRACK releasing on midnight @12am.
I'm sure fans must be very excited about it, and nobody saw it coming. The title of the track is still unknown. We'll know about it soon until midnight 😉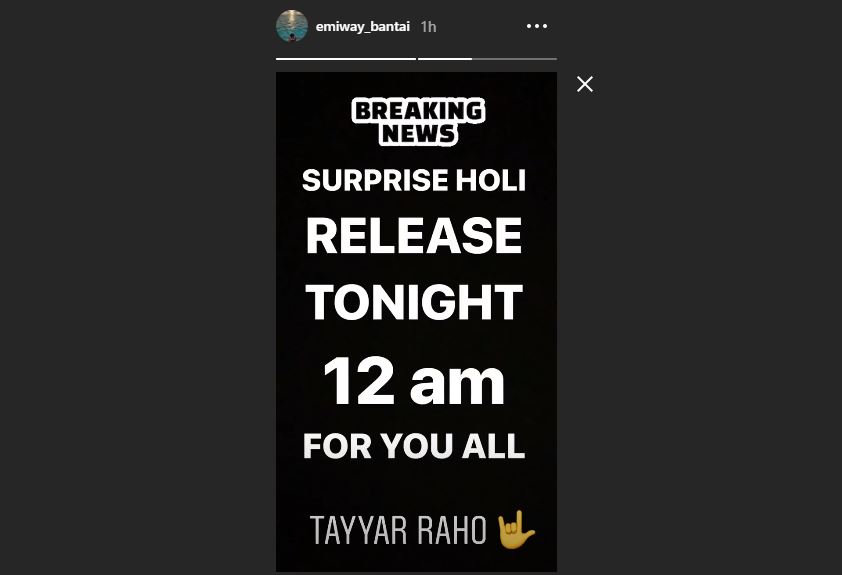 Emiway Bantai (ShahrukhShaikh) is an Independent Indian hip hop artist and one of fastest growing Indian YouTuber with more than 9.68M subscribers on YouTube. He rose to fame by diss tracks against Raftaar.
Follow us on Instagram for daily news and Updates.