YouTuber turned boxer Jake Paul offers Pete Davidson and Kanye West $30m each to settle their feud in the boxing ring. Pete is currently dating West's ex-wife Kim Kardashian.
Jake Paul is willing to pay a big money to get the two men to go toe-to-toe with one another and sort things out. Paul shared his offer on Twitter saying, 'My official @MostVpromostions offer for @Kanyewest & and Pete Davidson I have $30m guaranteed for Kanye and $30m guaranteed for Pete + PPV upside. Six-round boxing match. Let's settle this beef like men before the children get any more impacted.'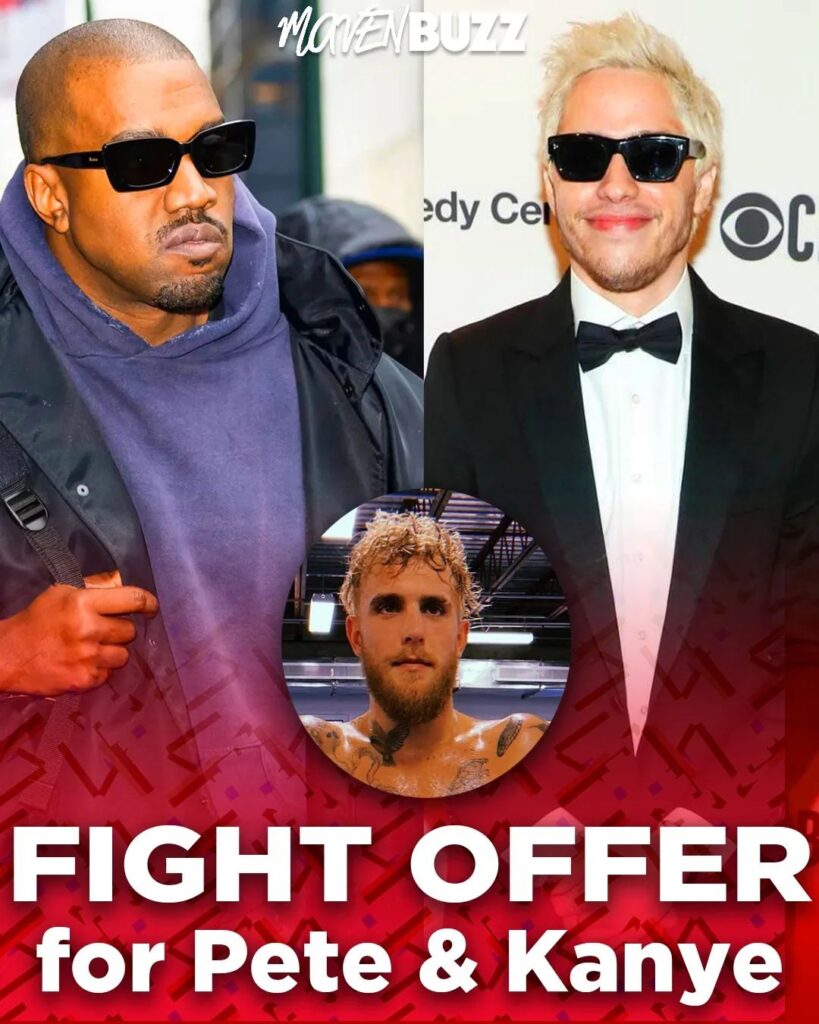 It comes after Jake pledged to get Vladimir Putin and Elon Musk to make their fight a reality too. Elon Musk called out the Russian president on Monday, with the fate of Ukraine in the balance. Following the leaked text message, West shared a video in which he claimed Pete had been texting him and antagonizing him in the video posted online this weekend.
He said Pete Davidson was bragging about being in bed with (his) and that he dragged over his relationship with Kim publicly for the last year and a half. He said, 'Now he texting me taking and bragging about how he's in bed with my wife and I'm like, well who's watching my children if he's texting me bragging about being in bed with my wife. I thought this wasn't my wife no more legally since I got the lawyer to finally finish the divorce.'